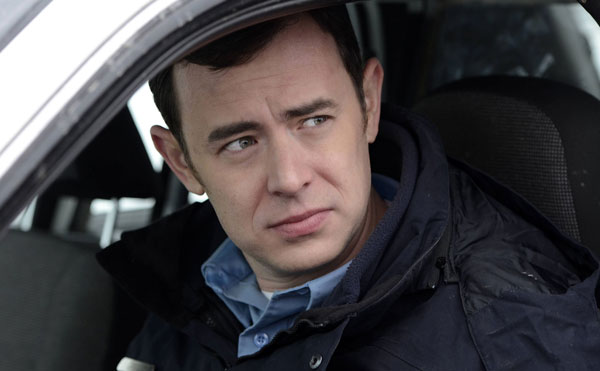 It's tough always being the good guy. It can get an actor typecast into certain roles. That's exactly what Colin Hanks has been dealing with for most of his career.
He said, "That's the stereotype of me. That's the pigeonhole I'm in, and I'm constantly trying to break out of that."
The 36-year-old actor is currently starring in FX's 10-episode series, Fargo, as Gus Grimly, the sweet, hapless yet moral police officer. His boundaries are tested when he comes in contact with the devious Lorne Malvo, played by Billy Bob Thornton.
Hanks explained his character, "A lot of Gus was frustrating to me. He's got a lot of the nice guy stuff that I've been trying to buck. But the way it was written and directed, it's the best version of this type of guy."
In addition to his work drama, his role also involves a romantic storyline. Allison Tolman plays his girlfriend, Molly Solverson, on the cable series. The son of Oscar-winner Tom Hanks shared that they both "just really hit it off. I was just blown away by how effortless she makes everything seem. She was very comfortable, and that put me at ease."
While the Orange County star is assessing his next career move, Hanks is really looking to break the mold on his good-guy career.
He said, "The kinds of things I want to do may become a little more possible now."
Via The LA Times