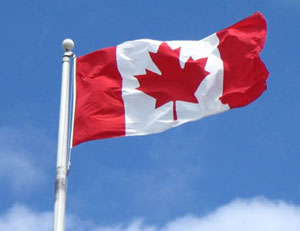 According to The Hollywood Reporter, the Los Angeles City Attorney's Office has accused actor Andrew Boryski of charging foreign actors hoping to move to Los Angeles thousands of dollars in an immigration visa scam.
According to the accusations, Boryski ran a firm that attempted to secure O-1 visas for foreign actors at a very high cost.  While the O-1 visa does allow non-citizen entertainers to work in the United States, it is only intended for established talent with actual employment already lined up.  The City Attorney's Office claims that Boryski advertised his immigration consultant business on the Internet  and charged several foreign actors $5000 for assistance with securing a visa for them.  However, Boryski never filed any paperwork for his "clients" and did not return their money despite promises that he would.  Regardless, Boryski had none of the proper licenses to file immigration paperwork on behalf of others.  After numerous complaints, the City Attorney's Office collaborated with Homeland Security Investigation, which already had Boryski on its radar from complaints registered with other agencies, to shut the scam down and arrest Boryski.
Boryski, a twenty-six year old Canadian native who now lives in Los Angeles, has appeared in a number of uncredited roles on televisions shows like Rules of Engagement, Glee, Greek, and Nip/Tuck.  He also wrote, produced, and starred in the 2009 series How to Fail at Advertising.
 
Of course, this being Los Angeles at least one of the investigators had to make a television-ready remark to wrap it all up.  The honor belongs to Claude Arnold, a special agent in charge for Homeland Security Investigations Los Angeles, who said, "This suspect, who's an aspiring actor himself, has landed a role in a real life crime drama" (I wasn't on the scene for his statement, but I think it's fair to guess that he punctuated the sentence by putting on his sunglasses).
Boryski is facing up to thirty-two years in jail, one year in jail for each misdemeanor count.