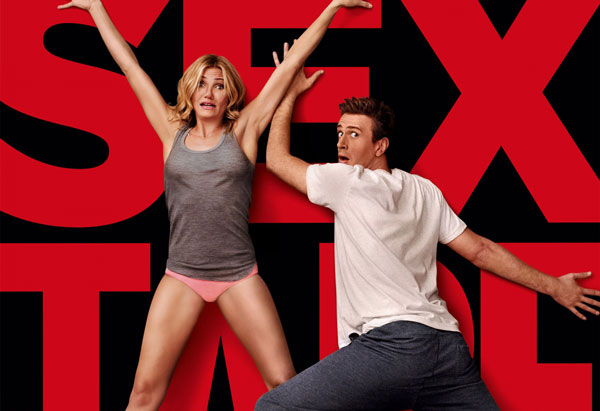 Cameron Diaz has a new movie coming out this month and it's bringing a new first for the actress. Sex Tape, co-starring Jason Segel, brings her first nude scene to the table. However, the 41-year-old actress is downplaying the big onscreen moment.
She told Access Hollywood, "It's not really like I'm nude. You just see my butt."
Diaz also thinks moviegoers have seen it all before.
"I feel like everybody's seen my butt already because I like wear really small bikinis or usually my pants are hanging down so you see like my top butt crack or the bottom butt crack," she shared. "But this time you see the two of them all together!"
The film is about a couple who is looking to spice up their sex life. They add to the fun by making a sex tape, but Segel's character accidentally sends it off to their entire email address book.
The Charlie's Angels star talked about the tone of the film. She said, "It was a playful, fun film. As I do with every character, I try to figure out what's authentic for them. I just thought this was a really fun way to show these two people's dynamic – that they are uninhibited with one another and it's a movie called Sex Tape, so it was the perfect formula for it."
Diaz summed up, "I'm 20 years into my career, so I really figure I don't have to, [but]it's been all in the spirit of the film."
Sex Tape opens nationwide on July 18.