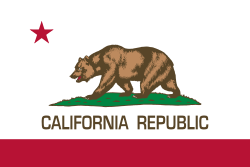 It should be a no-brainer, but there were no laws on the books in California that prevented convicted child molesters from working with children in the entertainment industry.  Back in April, former child actors Corey Feldman and Todd Bridges (who played Willis on Diff'rent Strokes) testified before the California legislature on the physical and sexual abuse they faced as child stars, and the various industry unions were united in their support for measures to prevent such abuse.
Finally, on Thursday, September 27, California Governor Jerry Brown signed AB 1660, a bill which bars registered sex offenders from working with child actors and requires background checks for behind-the-scenes personnel who work directly with children, ranging from managers to photographers.  Now these Hollywood personnel will be under the same strict regulations as those in many other positions that involve working with children.
Again, as I said back in August, it's inexplicable that California hasn't had a law like this until now based on the ugly history of child abuse in the industry.  This is a major step in the right direction for Hollywood.