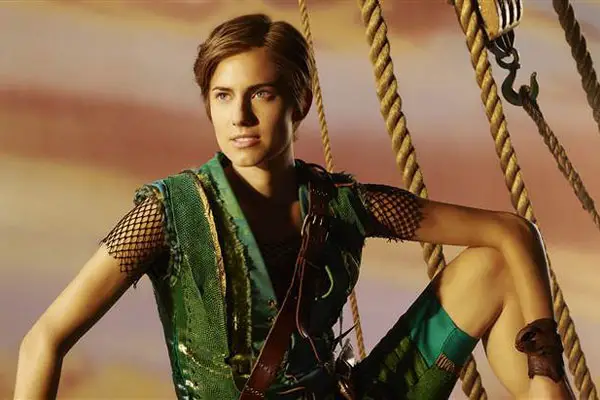 Thursday, Dec. 5 is going to be an epic night of television as NBC returns with their live musical. For Allison Williams, it's a dream come true.
The Girls star is playing the title role in Peter Pan Live!
"From the second they announced it, I was emailing my agents constantly," Williams said. "I was sending them tapes of me singing 'Never Never Land.'"
That interest escalated when she learned that Christopher Walken signed on to play Captain Hook.
"I thought, 'What a cool choice!' And my desperation level went through the roof," admitted the HBO star. "Then finally the call came this summer: 'Would you like to do Peter Pan?"
When she was asked to play the iconic role, Williams didn't even need to think about. She did need to think about all of those flying lessons though.
"At first, to face a specific direction was hard," she said. "To land without looking down was hard. To maintain your body in a position where people don't see the harness was hard. Then you want to put your own personality into the flying style, to come up with tricks and positions that are original."
The one thing she wants fans to know is that the integrity of Peter Pan will be maintained.
She summed up, "I will take very, very good care of Peter. I promise. I promise."
Via Yahoo News