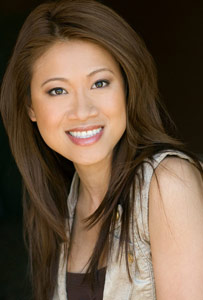 While there has been plenty of opinions on both sides of the IMDb "ageism" lawsuit, the 40 year-old B-movie actress who is behind the lawsuit, Junie Hoang, has benefited from the old axiom that no press is ever bad press.
Since she revealed herself as the anonymous "Jane Doe" behind the initial suit, the New York Times reports that she is now working with publicity firm 42West and has turned down requests for interviews from such high-profile media stalwarts like People, Good Morning America, and the New York Times itself.  42West claims that she is currently working on a television pilot, a major career boost for an actress who primarily appeared in bit parts in low-budget movies up until now.
While Hoang is receiving more notoriety, so is her lawsuit.  Her attorney, John W. Dozier Jr., says that "Hundreds of people have come to us," suggesting that class-action lawsuit against the methods Amazon (the parent company of IMDb) uses to gather its users personal information (Hoang believes that Amazon used her credit card information from when she signed up for IMDbPro to find out her age). 
This has morphed the lawsuit somewhat from Hoang's original argument — that her posted age was used against her in casting decisions — to an across-the-board privacy issue.  In fact, Jonathan Turley, a professor at the George Washington University Law School, argues that the ageism claim might actually weaken her case, point out, "The age claim is so tenuous that it distracts from a legitimate concern over the mining of such information."
As a result, the case is now shaping up to be a possible landmark decision in data mining by major corporations — something that internet giants Facebook and Google have frequently been criticized for — making this lawsuit something that isn't just monitored by the entertainment industry.