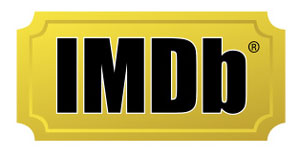 Even with a lawsuit from actress Huong Hoang and tons of actors complaining, IMDB is still saying that it has no plans to change it's policy of involuntarily displaying an actors age or date-of-birth on the popular site.
Well, that's not stopping an enterprising representative for a "known" actor.
In this ad I found on Craigslist, the actor's agent or manager is looking for either an employee of IMDB or someone who has a "connection" to the site so they can change the actors date-of -birth. And they are will to pay "Major $$$."
If any of you contact this person and you're actually able to change it, please give me a finders fee.
IMDB Modifier Contributor Requested & Needed! PAID! (Beverly Hills)

Looking for a IMDB person (who actually works at IMDB) who can modify our client's IMDB page.
Major $$$ if you know and CAN DELIVER.

So what would need to be done is to change DOB

It's for a known talent so please you you dont have a connection or just looking for someone who wont ask too much skip this ad

Thank you.

If you deliver we will use you to do same work for other clients as well

THANK YOU FOR YOUR TIME AND ATTENTION
Here's a screenshot in case the link is dead: