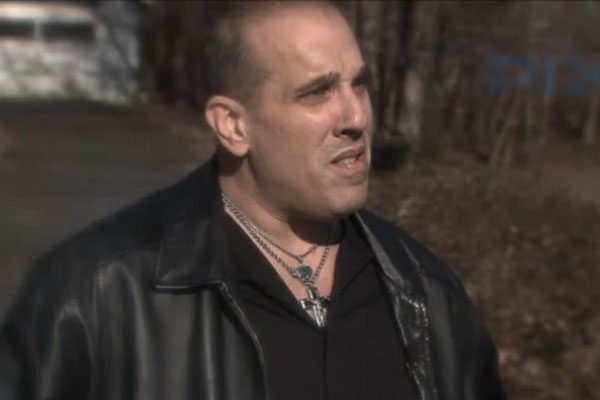 Because of advances in digital technology, indie filmmakers can create an entire film on something as small as a cell phone. This has brought the costs of filming down tremendously and has enabled filmmakers to make incredibly creative work on very small budgets. However, many of those amateur filmmakers do not secure the necessary permits to film in areas that require permits. While for most that doesn't cause many problems, in the case of New Jersey stand-up comedian  not having the proper permits means that he is facing some major jail time because he appeared in a scene handling a pellet gun.
Hoping to build his resume for a possible acting career, Bellario agreed to appear in a film titled Vendetta Games, a low-budget feature being made by a filmmaker named Andre Joseph. Bellario agreed to do the film for no money. The movie is a gangster film, and in November 2015 Bellario was filming a car chase scene in Woodbridge, New Jersey that involved Bellario shooting a pellet gun that appears to be an actual gun. However, local residents thought the simulated violence was too realistic and called the police. When the police arrived they arrest Bellario for not having a permit for the gun (despite being a pellet gun, New Jersey's strict gun control laws also makes pellet guns like the one Bellario was using illegal). On top of that, Joseph had failed to get permits to film the scene, which could have smoothed things over. However, Bellario was the only one arrested at the scene.
Bellario was in jail for four days and now faces five to ten years in prison. He claims that Joseph is no longer returning his calls and has not fulfilled his initial promise of financial assistance to pay his legal bills. As a result, Bellario also cannot leave the state for stand-up gigs because of his pending trial.
Bellario is raising money for his legal defense on a GoFundMe page. In addition, actors should take Bellario's situation as a lesson. While many actors will do low-budget or no-budget work, they should be aware that they should never do anything on set that could be constituted as illegal, especially if the filmmakers plan on shooting without permits in public.