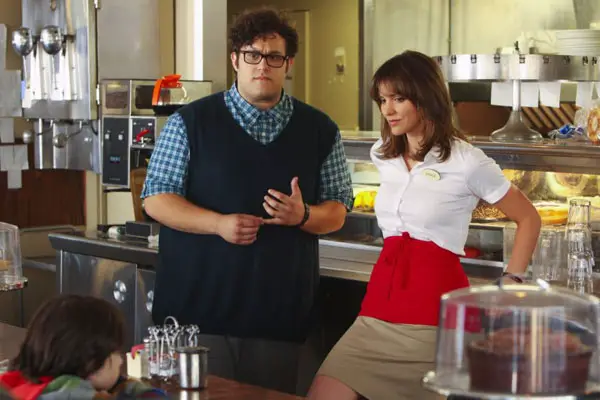 The stars of CBS' Scorpion, Katharine McPhee and Ari Stidham, sat down for a quick roundtable interview at this summers Comic-Con to chat about the show and the possibility of a musical episode. A musical episode makes total sense, especially with a powerhouse singer like McPhee belting out some tunes.
The producers said that We were talking the producer and he said there might eventually be a musical episode of Scorpion?
Ari Stidham on His "Crazy" Casting for 'Scorpion' and That Time His Phone Rang During an Audition
Katharine McPhee: We're so glad he said that. We've been talking about that a little bit today because we know that our showrunners are very aware and also wanting to utilize the talent that they have. We have a very diverse cast in terms of our abilities, Ari sings and plays instruments, I sing, Elyes [Gabriels] who plays Walter O'Brien sings and plays guitar, Jadyn [Wong] plays.
I think it will probably work best as sort of an undercover situation or like a dream-like situation but it's very possible for them to do a musical number. I mean our show is so silly…
Jadyn Wong Talks 'Scorpion', Auditioning and Working with Robert Duvall
Ari Stidham: Yeah, it's silly. There is this episode of It's Always Sunny In Philadelphia were Charlie wrote a musical and everybody puts on the musical and it's the best episode of the show.
You guys do a lot of special effects on the show.
Katharine McPhee: Yeah, our show is riddled with all kinds of special effects. I mean the post team is working around the clock constantly doing stuff for the show.
How is it working with special effects because of all lot of the shows that you've done prior have been rooted in reality?
Katharine McPhee: Honestly, there's so much of it that even when I read it and they are describing what's happening, Happy does this and someone yells this… I wait till I get on set and I have a general idea of what the thing it is that were building or I'm assisting to build and create. We really depend on our crew to explain and help us understand technically what is happening because the show moves so quickly.
Ari Stidham: As a fan, to know that the show isn't rooted in reality is key to enjoying it.
Katharine McPhee: I had a friend say, "Yeah, but sometimes the episodes get to be unbelievable," and I said, "Yeah, but if you don't buy into it then you just don't really get the show." You have to accept the episodes that are so out there and the ones that are maybe less out there. If you don't accept it, then you just don't get it.
Scorpion returns to CBS on October 3rd!