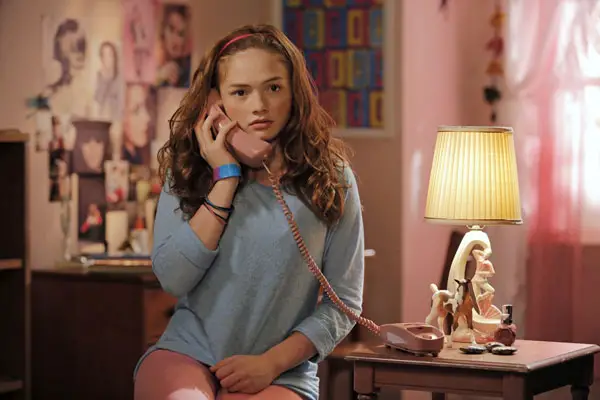 Natalie Alyn Lind, stars as the scene stealing Dana on ABC's hit comedy, The Goldbergs, the show about geeky 11-year-old named Adam who uses a video camera to document his family's crazy life.
Natalie pretty much grew up on sets. She booked her first role on the WB's One Tree Hill (opposite her mom) and has worked pretty steadily ever since, appearing on the Disney Channel's Wizards of Waverly Place, Criminal Minds and Nickelodeon's iCarly.
Natalie took some time out recently to talk to us about auditioning for The Goldbergs, growing up with parents in the business and her advice to young actors.
Follow Natalie on Twitter!
The Goldbergs airs on Wednesdays at 8:30 on ABC
I love The Goldbergs. What was your audition like for the show?
Natalie Alyn Lind: When I auditioned for Dana at the Sony lot, I discovered as I was walking into the room that I had the wrong audition sides. For some reason, I was OK with it, and improvised through the audition. I actually kind of liked seeing the scene fresh – I think it helped with the whole process.
When you auditioned, did you know your part would be recurring?
Natalie Alyn Lind: When I auditioned for The Goldbergs, my character, Dana, was only slated as a guest star, so when I got the call that I was coming back, I was ecstatic… then Dana just kept coming back.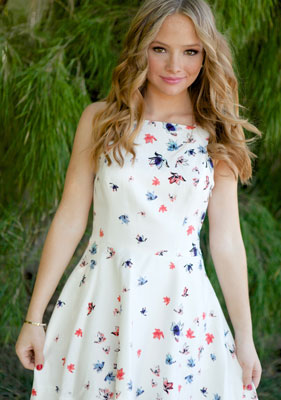 What's a typical day on the set like?
Natalie Alyn Lind: It's so much fun being on the set of The Goldbergs – I'm always hanging with Sean and the other cast. I love experimenting with the different 80's outfits, and hair styles. I'm beginning to like big hair.
What's the worst audition you've ever had?
Natalie Alyn Lind: When I first started acting, I had an audition for a movie. I walked into the room and the casting director looked me up and down then decided he didn't want to read me. No explanation, nothing… I know I shouldn't have taken it personally, but I did. But honestly, I'm happy that the audition happened, because what doesn't kill you makes you stronger, and just because you have an off day doesn't mean you shouldn't keep trying to pursue your dreams.
Your mother is actress and your father is a producer. What advice have they given you that's helped you and your career?
Natalie Alyn Lind: My mom always says to make sure you love it… always. Because a person has to give up a lot to pursue this career, and it's worth it only if you are extremely passionate about it. My dad says to stay away from my male co-stars. Hahaha
With that, do you yourself have any advice to young actors?
Natalie Alyn Lind: Never let anyone tell you that you're not good enough. You know what you're capable of. Always trust your instincts.