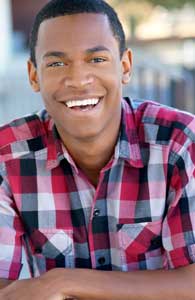 Harrison Knight stars in the new Hallmark Original movie, The Watsons Go to Birmingham, a film based based on the historical-fiction novel by Christopher Paul Curtis.
The film follows the Watsons, who, in the summer of 1963 set out on a road trip to Birmingham, Alabama. Directed by Kenny Leon, the film also stars Anika Noni Rose, Wood Harris and David Alan Grier. Harrison plays Byron, a juvenile delinquent, who despite his tough exterior, still looks out for his younger siblings and has a soft spot for family.
Since 2005, Harrison has been featured in guest-star roles on shows such as CSI Miami and Grey's Anatomy, Detroit 187, Lie to Me and Dark Blue.
We recently asked Harrison five quick questions about the movie, auditioning and working with the cast. Check it out below! 
You're a big troublemaker in the movie. How fun is it to play the guy who gets in all the trouble?
It was so much fun; especially when you know that there aren't any repercussions.  It was also fun acting out of character.
You worked with Wood Harris, Anika Noni Rose and David Allen Greer in the film. Pretty great cast. Did you learn anything from them, acting wise, while on-set?
Definitely. I was like a sponge whenever they gave me advice, soaking up all the knowledge I could.
Director Kenny Leon also works on Broadway a lot. Any chance you got the theatre bug while working with him?
I've had the theatre bug since I was six years old. I participated in a lot of plays/musicals growing up. I've actually worked with Kenny before in his production company's production of The Wiz.
What's more nerve-racking: Auditioning or your first day on set?
I personally think they're both nerve-racking. You don't want to screw up in your auditions, but you're really anxious before the first day, and you sometimes get little sleep before the first day on set.
What's your advice for young actors?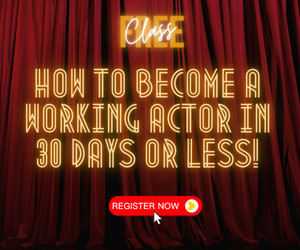 Ultimately, one must have a great work ethic! One must also work hard and consistently, but most importantly, remain humble.