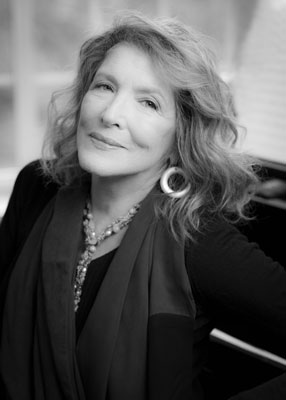 Doctor Zhivago opens on Broadway next week and its composer, Lucy Simon, took some time out of her busy schedule to talk about the show.
Her last show on Broadway, The Secret Garden, got her a well deserved Tony nomination and from what I've heard of this show, she may well be on her way to another nomination.
The show, based on Boris Pasternak's 1957 novel, is directed by Tony Award winner Des McAnuff (Jersey Boys) and stars Tam Mutu as Zhivago, Kelli Barrett (Wicked), Tom Hewitt (Rocky Horror Show) and Paul Nolan (Jesus Chris Superstar). Zhivago is an epic romance, revolving around the search for love during the final days of Czarist Russia. Zhivago is a political idealist, physician, and poet who is torn between a life with his close childhood friend and wife, and the passionate and mysterious Lara.
Check out the interview below!
Years ago, I played Dickon in The Secret Garden. So thanks for the beautiful music to that show!
Lucy Simon: Dickon is a delightful role.  I'm glad you enjoyed being in it and that you loved the music.  I am very proud of that score.
Doctor Zhivago is a huge novel. How on earth do you go about putting music to this?
Lucy Simon: Doctor Zhivago is a much more complex work to create for the stage.  It has taken us over twelve years
To find the right form and balance between love and war.  The musical palate is much wider and deeper than the secret garden, but I have tried to never let go of the emotional heart that is a signature of my work.
Does the music come first or do the lyrics come first?
Lucy Simon: Both ways.  No rules.
I love to hear about creative people's productivity habits. When full on writing the music, what is your day like?
Lucy Simon: As this has been a work in progress for so many years, i cannot describe a typical work day.  I probably am always working on it in my sub-conscious, and it accompanies me on walks in the park and in the shower, as well as when I am at the piano.  I rely a lot on multiple track recording to work out my vocal harmonies.
How amazing is it to see what you've worked on for so long come to live in front of your eyes?
Lucy Simon: Pretty amazing!