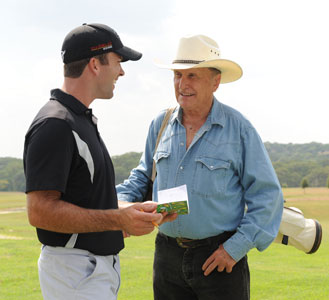 There are few actors I like as much on screen as Robert Duvall.  One could go on and on about the problems of The Godfather Part III, but as far as I'm concerned that film was doomed the minute they wouldn't pay Duvall to come back to play Tom Hagen.  Of course, other than the Godfather films Duvall has starred in a remarkable amount of quality films, and even in his eighties he refuses to stop looking for challenging and entertaining roles. 
He can be seen in this weekend's release Jayne Mansfield's Car, and in an interview with Reuters he had the opportunity to reflect on his career and his thoughts on how Hollywood has… or hasn't… changed.
Though Duvall's career has been marked by a number of outstanding lead performances, he confesses that he sees himself as a character actor.  He explains, "I've always considered myself a character actor. And if there were no movies, I'd still be doing theater. I don't do theater now because I like doing films and many parts that I do on film I could do on stage if there were no films. But I've always tried to be a character actor and I think in my career that I've done that."  On playing different characters, he later adds, "I've always tried to be as diverse as possible without being stereotyped, and many times it has come my way."
In fact, Duvall still has an iconic dream character he wants to play: Don Quixote in Terry Gilliam's constantly-troubled film The Man Who Killed Don Quixote.  He reveals, "Terry Gilliam had approached me to play Don Quixote, and it's still way on the back burner because he can't get funding, but he saw me play the Cuban barber [In Wrestling Ernest Hemingway] and ever since then he thought I could play Don Quixote in a certain way … It would be nice to play that part."
One would suspect that Duvall has seen a lot of changes in Hollywood since his first film role in 1962 (he played Boo Radley in To Kill a Mockingbird).  However, he admits that he doesn't think Hollywood has really changed much at all in terms of financing.  He says, "I don't know if it's really changed. It's easier to raise $100 million than $5 (million). Doing an independent film is very difficult and they still do good work. But they do these big movies like The Lone Ranger. I mean, I just thought it was a bad movie."
Considering how many Westerns Duvall has been in over his career, it's hard not to argue with his assessment of The Lone Ranger.  Then again, I've been in zero Westerns and I can tell you it is a terrible movie.
via Yahoo!