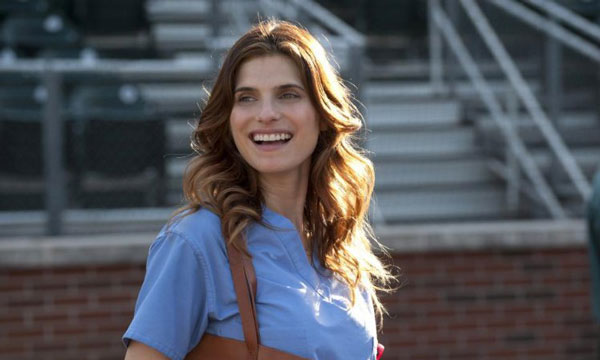 After Lake Bell made her critically acclaimed film In a World…, which she wrote, directed, and starred in, she has found herself to be in-demand for all of those roles on numerous projects. Many were surprised that one of her next moves was to play a disheveled lawyer, Brenda in Disney's Million Dollar Arm, a based-on-a-true-story sports film about the first professional baseball pitchers from India. After all, in addition to all her filmmaking accolades GQ Magazine recently named Lake Bell a "perfect woman" for possessing the combination of brains, talent, and beauty not often seen in Hollywood starlets. In an interview with Reuters, Bell spoke about why she decided to star in the film and why she doesn't mind playing characters who don't dress like one would assume a "perfect woman" would dress.
Bell explains that working as an actress on other people's movies helps her grow as a director. She says, "As a writer-director, I like being on other people's sets. I am an actor first and foremost and I think being an actor for hire is how I learn, seeing other people's sets … Especially with this movie having sports elements, I've never seen anything like that. Unfortunately, I didn't get to go to India."
When the interviewer asks her about her character's ragtag appearance, Bell responds, "I really enjoy playing characters who are realistically put together, from In a World…, playing Carol, the character I wrote for myself to depict, to Brenda who lives her life in scrubs and sweatpants. I don't walk around in stilettos and fancy dress all the time. That's just not my life and I don't feel comfortable that way. I enjoy playing characters I can relate to personally who aren't 'glam squad' all the time. 'Glam squad' is fun sometimes, but I feel like I can breath a bit better in a character that speaks truth in her visual representation."
As a whole, Bell is proud of the film because it really is a family-friendly project that generations can enjoy. She points out, "It is incredibly sweet and it's relatable for young relatives, older relatives and everything in between. That, for me, is a big deal."
via Yahoo!