Here is the first photo of the cast of Last Vegas, the new film starring Michael Douglas, Robert De Niro, Morgan Freeman and Kevin Kline. The film comes out Christmas 2013.  2013??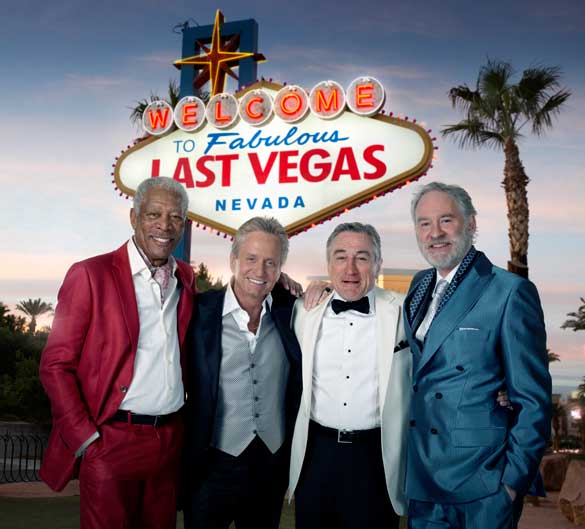 The film marks the first time ever these four, who have garnered a total of six Oscar® wins and 14 nominations and accumulated over an estimated $16.6 billion at the worldwide box office, will appear together on the big screen.
The comedy follows four old friends who decide to throw a Las Vegas bachelor party for the only one of them who has remained single.