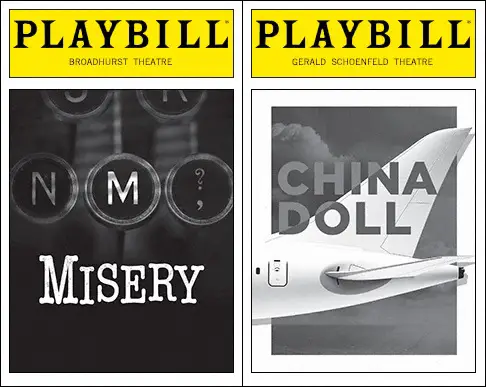 For years, "star casting" has often been a reliable way to ensure packed houses on Broadway. Even if a production received poor reviews or bad publicity, an A-list Hollywood actor headlining the cast would all but guarantee sellouts, though most of the money from those ticket sales went directly into the stars' pockets. But something remarkably odd is happening this holiday season on Broadway: two Hollywood icons currently on Broadway have had a rough past few weeks.
While both Bruce Willis and Al Pacino have done a number of lower budget movies in recent years compared to their blockbuster pasts, the two are still the biggest names currently performing on Broadway. Though Pacino has starred in two other plays on Broadway in recent years – The Merchant of Venice and Glengarry Glenn Ross – his current play, China Doll, is a new play by Glengarry Glenn Ross playwright David Mamet. On the other hand, Willis is making his Broadway debut in Misery, an adaptation of the popular Stephen King novel and its 1990 film adaptation. With that kind of weight behind the shows – A-list Hollywood star and popular writers – one would expect both China Doll and Misery to be some of the hardest tickets to get in town. But as this is being posted, tickets for tonight's performances of both China Doll and Misery are being offered at 50% off at the TKTS booths in the city, the maximum discount offered.
Despite December typically being one of the most successful months for Broadway because of New York City holiday tourism, China Doll and Misery are not coming close to selling out performances. In the week ending December 27, China Doll sold 67.63% of its tickets, while Misery sold 58.78%. While both productions opened with strong ticket sales in late October, they have each seen a steady decrease in sales over the last three weeks. Even a strong advertising campaign for Misery that has involved Willis on the talk show circuit has not stemmed the tide. The average ticket price that audiences are paying to see Misery is hovering around $120, but the weekly grosses have been gradually dropping since December began. Last week, Misery grossed an average of $81,835 per performance, down from a peak of $120,967 per performance during the week ending November 8.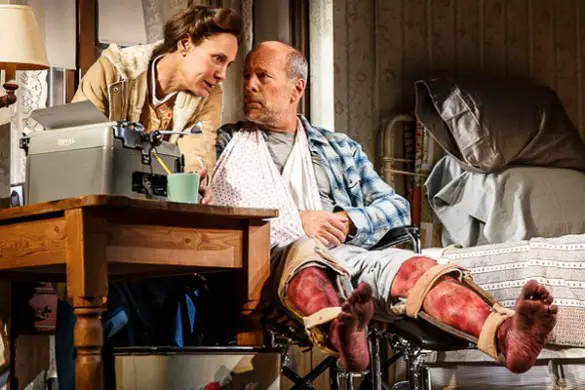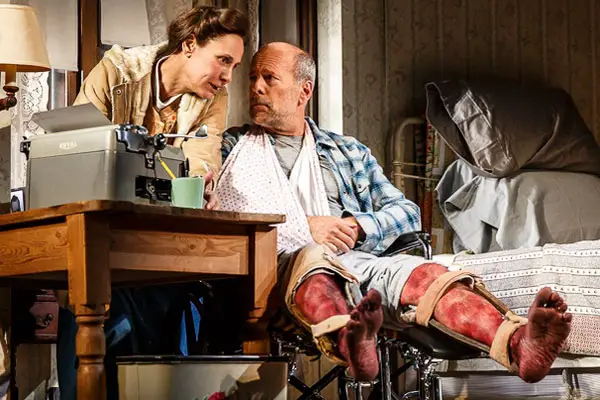 However, Pacino's struggles are even more surprising because China Doll went from nearly selling out every night in its first seven weeks to selling only two thirds of the house last week. When Pacino performed The Merchant of Venice at the Broadhurst Theatre from October 2010 to February 2011, the production sold on average 101.22% of the house week-to-week over its fifteen weeks (and never sold less than 95% of the house weekly) and grossed an average of $1.02 million weekly. Two years later, Pacino appeared in the revival of Glengarry Glenn Ross at the Schoenfeld Theatre from October 2012 to January 2012. The production sold on average 96.92% of the house week-to-week over its fourteen weeks (and never sold less than 88% of the house weekly), and also grossed an average of $1.02 million weekly over its fourteen weeks. In short, both The Merchant of Venice and Glengarry Glenn Ross were huge successes, grossing a total of $15.3 million and $14.3 million respectively.
In contrast, after ten weeks of its fifteen-week run China Doll at the Schoenfeld (the same theater that Pacino performed Glengarry Glenn Ross) has an average weekly gross of $973,197. While on the surface that appears to be just a 5% drop from the weekly averages of The Merchant of Venice and Glengarry Glenn Ross, China Doll has not grossed over a million a week since the first week in December and last week grossed just $610,775. While still extremely healthy numbers for a play, they pale in comparison to Pacino's last two turns on Broadway. Plus, the current forecast is troubling — in addition to tickets being offered at deep discounts, unlike Misery's relative stable ticket price the average ticket price for China Doll dropped to $140.80 last week from a high of $168.87 during the final week of previews. Those ticket prices are in line with what audiences paid to see Pacino on Broadway during his previous two stints, but there are fewer theatergoers paying top price to see him in the last two weeks.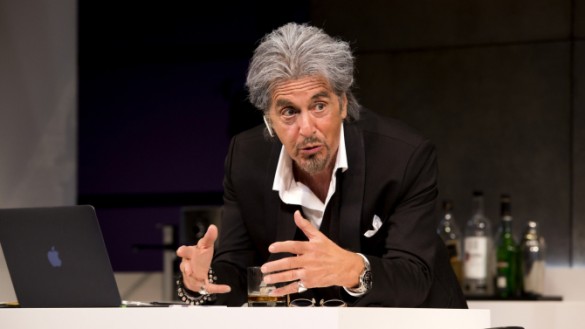 The low grosses of China Doll and Misery were especially surprising last week – a holiday week in which tourists pushed the overall Broadway weekly box office to $36 million, only the third time in 2015 that Broadway's total weekly gross topped $30 million (the last time was the week that included Thanksgiving, another popular tourist week). While the rest of Broadway was having a banner week, China Doll and Misery were not enjoying the boost. The most surprising part is that stars of the caliber of Pacino and Willis are expected to draw tourists based on their mainstream popularity, yet that had little effect on their ticket sales for the holiday week.
While China Doll will undoubtedly complete its run on January 31 as scheduled, Misery is scheduled to run through February 14. Unfortunately, Broadway typical sees a major drop in box office grosses after the first week in January since holiday tourism ends. As Alec Baldwin's ill-fated Orphans demonstrated back in 2013, Broadway productions starring A-list actors are not immune from closing early, including the recent example of Sylvia starring Matthew Broderick, which is closing a month earlier than originally planned.
The longer-lasting effect could be a change in the way Hollywood stars on Broadway are perceived. When actors with huge fanbases like Pacino and Willis aren't sure things to pack houses, are their huge salaries still worth it?