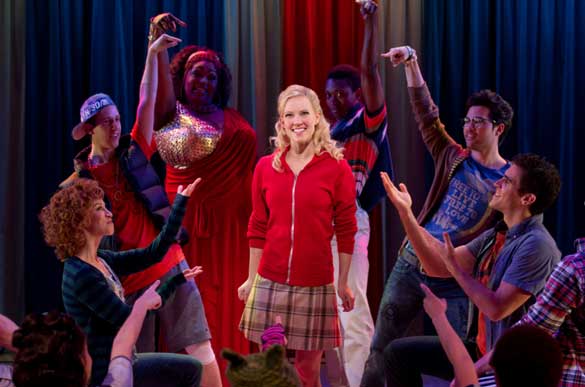 The producers of the new Douglas Carter Beane musical, Lysistrata Jones, have announced that its last performance will be Sunday.
When it closes, the show that put a modern-day spin to a Aristophanes' Greek classic, will have played 34 previews and 30 performances at the Walter Kerr Theatre.
It was announced that last week, while most other shows – notably Spider-Man: Turn Off The Dark – were raking in the holiday dough, Jones earned just $326,500 over nine performances.
I hate anytime a show closes early, particularly an original musical. But, as I said in my review, the show just wasn't good. Even after the fantastic performance Patti Murin gives, it couldn't save the show for me.