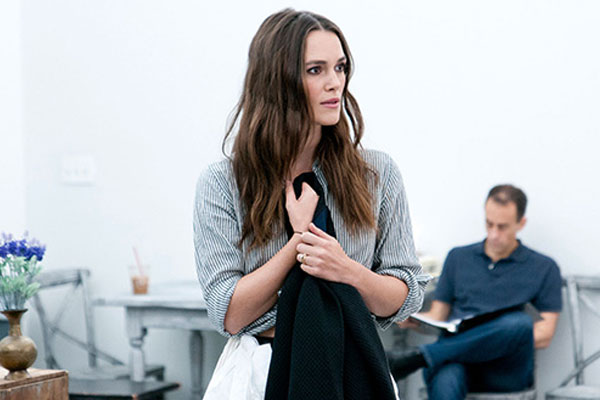 Most of us have dreams of contacting beautiful and famous actresses. However, as always there is a time and a place for everything, and trying to get an actress' attention while she is performing on stage in a Broadway theater is not one of those times nor places for that sort of behavior.
The lovely actress in question is Keira Knightley, who is making her Broadway debut in a production of the 1867 love triangle play Therese Raquin at the Studio 54 Theatre. On the first night of previews on Thursday, October 1, an unknown male audience member in the mezzanine went to the railing and shouted out to Knightley. When the actress on stage didn't respond — because why would she? — the man reportedly added "Five seconds is too long to wait for a response!" While he was being escorted out of the theater, the man threw a bouquet of flowers that he had brought with him on the stage.
The play proceeded without further interruption, and Roundabout Theatre Company representative Jessica Johnson later said of the incident, "Roundabout takes the safety of their actors and audiences very seriously and extra security will be added beginning tonight. For obvious reasons, we cannot comment on the exact nature of the additional security measures."
According to a follow-up report in the New York Post, the man is a twenty-nine year-old from Texas who was shouting a marriage proposal to Knightley (however, Knightley is already married). He also reportedly shouted "We're going to be in heaven together," which has led to Knightley filing a harassment complaint with police.
In other words: No, buddy, she didn't get your flowers. And please don't come back. In all seriousness, let's hope this man gets the help he needs and leaves Knightley alone.
Therese Raquin is running at Studio 54 Theatre through January 3.
via Yahoo!