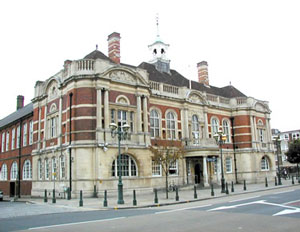 While last night was the fourth night of rioting in London, the riots continue to have unintended consequences beyond their sociopolitical context. 
Last night the riots forced the cancellation of several theatre shows, according to Broadway World.  The theatres closed — some under the advice of law enforcement — to protect the theatre's employees and patrons from the violence in the streets, which has so far included property damage, looting, and at least four deaths.
The theatres which were closed last night include The Battersea Arts Centre, Greenwich Playhouse (which was set to debut Slay It With Music), the Arcola Theatre, and The Albany, and there's no word yet if these theatres will remain close or even if other theatres will be joining them. 
Although none of the West End Theatres have been cancelled so far, it would not be out of the question if violence persists into a fifth night (or unfortunately beyond).
Anyone with tickets to any London-area shows tonight are advised to check with the theatre before traveling to make sure it will be open.