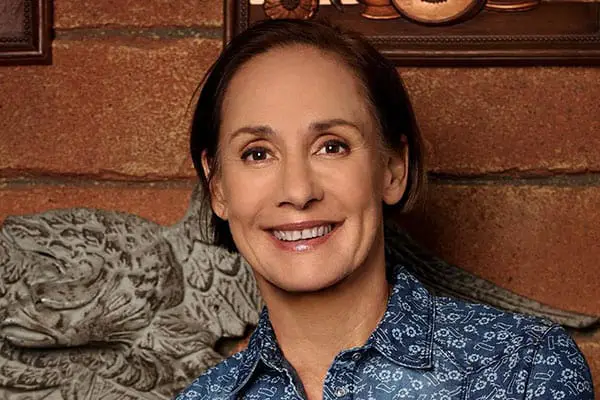 "The camera has always intimidated me. It's so close. It shows every tic. I have to work really hard to hide that I'm scared…" – Laurie Metcalf
The New York Times declared Laurie Metcalf "the First Lady of American Theater," and it's easy to see why she has an impressive claim to that title at the moment. Since making her debut on Broadway in 1995's My Thing of Love, Metcalf has been nominated for four Tony Awards, winning two consecutive Tony Awards in 2017 for Actress in a Leading Role in a Play for A Doll's House, Part 2 and in 2018 for Actress in a Featured Role in a Play for Three Tall Women. It's expected that the critical acclaim she has received for currently portraying Hillary Clinton in Hillary and Clinton will earn her yet another nomination.
In addition to all of her stage accomplishments, Metcalf is also an accomplished actress on screen. On televisions, she has starred in Getting On, The Norm Show and, of course, The Big Bang Theory (for which she received three Emmy Awards), while on film she has appeared in JFK and voiced Andy's mother in the Toy Story movies. Nonetheless, Metcalf says her heart really belongs on the stage.
In the same New York Times profile that bestowed Metcalf with that impressive title, Metcalf explains why she prefers acting on the stage to acting on TV or film:
"The camera has always intimidated me. It's so close. It shows every tic. I have to work really hard to hide that I'm scared, so I kind of shut down a little bit and I don't feel as free as I do when I'm on a stage. Like I would never do a nude scene on camera, but I would do a nude scene in the theater. It's not permanent. It's like a shared experience between just those people."