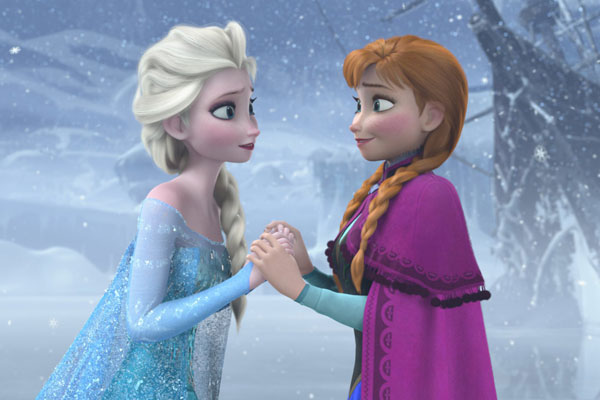 Points and residuals are familiar to actors in film and television, but when it comes to theater, actors are used to getting paid whatever salary is stated in their contract (if any is offered at all). Even actors who are instrumental in the creation of a show during the workshop process often don't see any financial reward for doing so — a point of contention for the original cast of Hamilton, some of whom argued that their performances were instrumental in the development of Lin-Manuel Miranda's smash hit and deserved a share of the immense profits. Members of the Hamilton cast were eventually granted profit participation, and now the cast of the sure-to-be-blockbuster Frozen, the adaptation of Disney's billion-dollar animated film, will receive profit participation.
According to the Wall Street Journal, "Disney's offer increases the standard contract's terms by $400 in weekly salaries and adds the promise of 0.5% of net profits from the first three English-language productions for the first 10 years of profitability. The percentage will be shared by all actors who develop the show from the lab up to opening night." The lab for developing Frozen will begin October 24.
The cast was informed of the additional payment via email from Disney Theatrical Productions, and the move was confirmed in a statement from Thomas Schumacher, president and producer of Disney Theatrical Productions. Schumacher said, "We're thrilled that, should Frozen reach success, our Equity collaborators will share in the profit."
According to Playbill, Disney has been a leader in providing additional compensation to actors involved in the development of a Broadway show — actors who developed Aida received an annual bonus each year the show ran on Broadway (Tarzan had a similar deal, but the show did not turn a profit). But considering the success that Frozen is expected to have, those actors could potentially receive huge bonuses for their hard work.