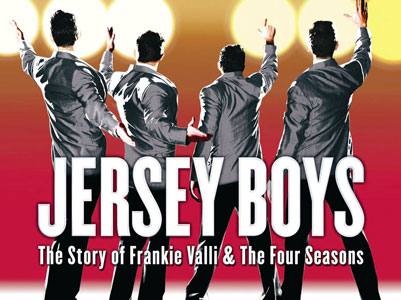 Jersey Boys has not only been a Broadway hit since opening in 2005 at the August Wilson Theatre, but has been a popular favorite in in theaters all over the world.  All in all, the various Jersey Boys productions have grossed over one billion in sales over the past eight years — so all those talented performers must have been doing something right.
Clint Eastwood seems to agree with that sentiment because now that he is directing the film adaptation of Jersey Boys he isn't looking to cast Hollywood or pop music stars to tell the story of Frankie Valli and the Four Seasons.  According to Deadline, Eastwood wants to cast the movie with the stage performers who have done those roles night after night all over the world.
Though big screen musicals are always a tough sell, it seems in a lot of cases big names often do nothing to the box office but increase the price tag.  Sure, the film adaptations of Les Misérables and Mamma Mia were huge hits, but other recent stage musical adaptations with big names (Rock of Ages, Nine) did poorly.  On the other hand the rabid fanbase of Rent didn't make that adaptation a success despite boasting nearly all of its original cast.  However, I think the music of the Four Seasons has a much wider appeal, and if Warner Bros. can do this film with proven talent without having to pay huge salaries to big-named stars (and Eastwood is known for getting his movies in under budget), why not?
Jersey Boys is set to begin filming on the Warner Bros. lot (what, not New Jersey?) at the end of August with Valli and Bob Gaudio (two of the Four Seasons)  as executive producers.  While it's Eastwood's first musical, he has a long history of music-related projects that make him a good pick for the job.
My only question left is… will Joe Pesci play himself?