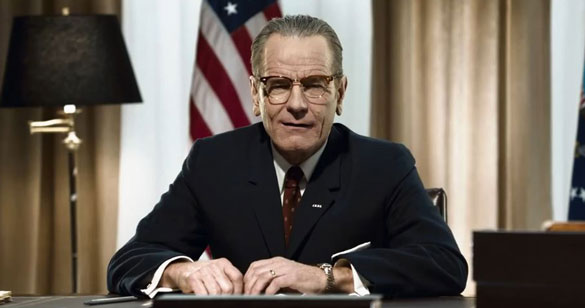 How do you follow-up a successful series like Breaking Bad? If you're Bryan Cranston, you head to Broadway. He will be making his Broadway debut as Lyndon Baines Johnson in the play All the Way.
He talked to The New York Times about why he took on such a challenge.
"I wanted to play L.B.J. because he is the King Lear of modern theater in this play," said Cranston.
While audiences will see the actor don a prosthetic nose, earlobes and chin to help him get into the role, the 57-year-old actor explained, "I do the voice and his body movements."
Those movements aren't that easy, so Cranston is slimming down to keep his energy up with a carb-free diet and a day of silence on Mondays.
He said, "To keep the stamina and energy I need to do eight shows for five months, I need to be slimmer. I need to have my body support me. I need my vocal strength."
Even with such a "grueling" rehearsal period, Cranston finds the rigors of a Broadway schedule to be relief. He is enjoying the anonymity that living in New York City provides.
"I put on my coat and my glasses and my hat, and I can walk right through Times Square, and nobody knows who I am, and I love that," he said.
All the Way begins previews at The Neil Simon Theatre on Feb. 10 for a limited engagement.