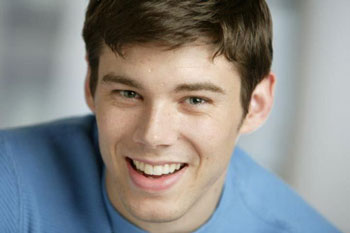 The Army or an acting career? That was the choice Brian J. Smith faced back in 2007 when he walked down to the military recruitment office in Manhattan after a string of bad luck in his personal and professional life.
"I was two months behind in the rent, I didn't have insurance and I'd just auditioned for [a role] and was told they went with somebody else," said the 32-year-old actor. "I figured, it's a sign! I went to the recruitment office on West 72nd Street and was going to show up the next morning at 8 for a physical."
However, fate stepped in and changed the entire course of his life. His agent called before he was supposed to complete his Army physical.
Smith shared, "He screamed, 'What!? You can't do that — you have to be in New Mexico next month. The other guy passed and the role is yours!'"
That role turned out to be 2009's The War Boys. The Juilliard grad received great notices for his turn on the big screen. It also saved Smith from a career he didn't really want.
"I'd make a terrible soldier," he joked. "If that part hadn't come through, I don't know what my life would have been like!"
Now the Texas native is heating up Broadway with his good looks and natural talent. He's become known for a few shirtless roles making him a Google-worthy favorite amongst fans. Even with his pin-up boy status, Smith is keeping himself grounded.
"I look at the roles I've played — heroic, very masculine American guys — and it's me playing out a fantasy," said the Broadway actor. "I try to be that boy I idolized in high school."
Smith is up for any challenge because he struggled so much in the early part of his career.
He said, "If I got anything, I've got grit."
Smith can currently be seen in The Glass Menagerie with Cherry Jones at the Booth Theatre through Feb. 23.
Via the New York Post