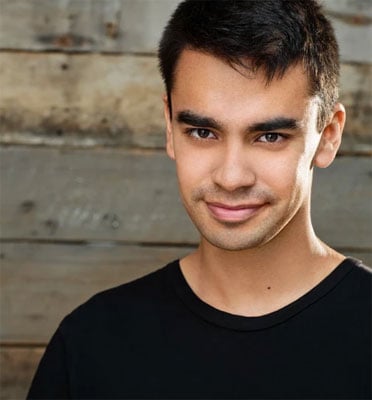 I'm going to tell you about my journey on how I went from nothing on my resume to booking a Netflix show.
My journey started in Wisconsin. I wasn't sure what I wanted to do but I loved movies and I wanted to do something that I was passionate about. So, I packed my bags and brought everything I had to California to start my dream.
I wasn't sure where to start, so I did extra work for about a month. I pretty quickly got over that. Then I ended up getting a part-time job and getting an agent. I started doing projects for free, building up my resume for my agent.
I booked this Amazon Prime short film which one awards in the film circuit and slowly after that, I booked another Amazon Prime series called, The Gilded Boy, which made me SAG-AFTRA, which is like a college degree for actors. That for me it was a big deal because I had plenty of people back home saying I was going to be back home in a few months. I am happy to say I have now been here for four years.
I soon started to book bigger projects, starting with an award-winning feature film starring Eric Roberts and Linda Grey, which got distributed by Lionsgate. I also just got booked on a new series called, I Take It Black, which will air on Netflix and Adult Swim. I am also writing this new pilot about the struggles of dating in LA while trying to balance a career.
I think everybody, when they go after their dreams, will always have people that want to hate on them. I guess I'm just saying anything possible. Your dream only dies when you let it.
Written by Trevor Joseph