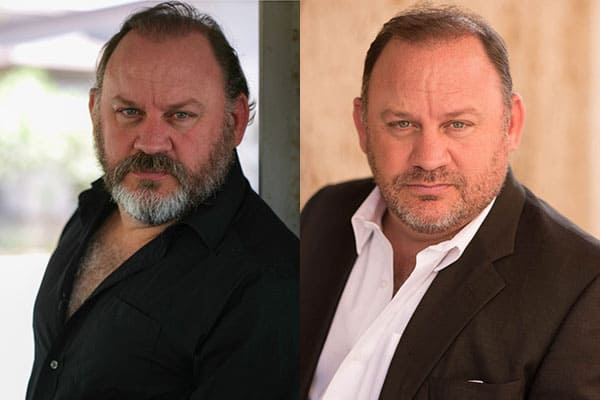 What does it take to make it as an actor? In a word, HUSTLE.
I've been acting for years and years and years. From TV, film, commercial, stage and more. I don't care if you have one agent, two agents or like me, five agents, the number one person you should be relying on for your success, is YOU!
I was given some very good advice years ago by a friend of mine who is also an actor: "Whatever I get on my own, that is the meat and potatoes of my career. Whatever the agent gets, that's just the gravy." Truer words were never spoken.
Too many actors sit around and rely on their agent to find work for them and move their career along. You have to remember, an agent has hundreds of clients. You are one of many.  Yes, you are being submitted for things, but so are dozens of other actors that look like your "type ".
You have to go out and hustle and find your own work. Student films, short films, independent films, commercials, any and everything. Too many actors let things stand in their way, location, it doesn't pay anything, it doesn't pay enough. Listen carefully to these words, AN ACTOR ACTS. If someone is willing to pay you $25 or $50 for two or three or four hours of your time to act, then act!
There are far too many actors out there standing on the sidelines, holding out for big money or big roles and the world is passing you by. Time is moving on. When you won't take a role, I guarantee there's 100 people behind you there that are willing to take it. So what does it take? In a word, HUSTLE.
Every day. Every single day, you should be submitting for roles, scouring for parts, hitting people up to be involved in productions. Don't sit around and wait for an agent or anyone to contact you once a month, once every other month for an audition. In the meantime, you could've audition for dozens of roles and participated in several productions. Time is not on the side of the actor. You have to get out there and find work and act.
Scour websites scour publications, hit up the local colleges, film schools, there are lots of productions out there looking for actors. You have to go find your gold, your success. You have to always be hustling. You are your own best salesman. No one will push you and promote you, like you can yourself!
I hope this helps, good luck and go out there and start hustling. Success is up to you!
Sean Dillingham has appeared in over 98+ commercials and 50+ films and 17 television shows, including Longmire, Brooklyn Nine-Nine, This is Us, Yellowstone & Better call Saul! He has acted alongside Kevin Costner, Tony Danza, Jane Seymour, Roger Bart, Don Ameche, Stacy Keache, Andre Braugher, Andy Samberg, Milo Ventimiglia, Bob Odenkirk and more. He has trained with several of the top improv troupes in the country including The Second City, The Groundlings and I.O. West.