This is a guest post by Jamie Fishback.
I just got an email from a well-respected, highly used, Casting Director (CD) workshop explaining a new law that has come into play since January 2010.  In essence the law (The Krekorian Talent Scam Prevention Act of 2009 / Assembly Bill No. 1319) , Chapter 4.5 of the Labor Laws, is designed to protect actors from getting screwed by companies that want to charge actors for "training."  The training companies now have to get bonded, other companies can't get kick backs for referrals (i.e. you have to use "our" headshot photographer), and there are rules / regulations on charging for training.  A lot of this is to stop companies from saying, "if you pay us [X] in dollars, we'll be able to guarantee you work."  Of course, as all of should know, there is NEVER any guarantee of work in any business (that is to say, unless you join a Union, they're governed to find you work… and NO SAG / AFTRA / etc. are not unions).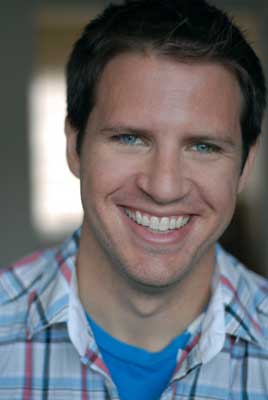 I get this, I get that we need to be protected, but to what degree.  According to the new law, CDs who attend these bonded workshops can no longer take your headshots with them, because this is considered an "audition."  What the hell?!  A workshop is NOT an audition, I am not paying money to AUDITION for the CD.  I'm paying money to get in front of them and for them to take my headshot and put it in a special stack in their office that they go to when they are casting.  I am paying to be a select few that they use when it comes to casting.  It is also beneficial for the CD because it saves them time when it comes to casting.  They see people who are good before casting, and have type-cast them already, so when they bring them in they know what they're getting.
So, they're solution, as an actor we are allowed to "follow up" with the CD after the workshop.  Let's take a look at this really quickly.
The average CD receives hundreds, if not thousands, of headshots A DAY!!!  And, normally, the actual CD isn't even looking at those headshots, it's their assistants, who were NOT at the workshops.  They have no idea who I am.  You say, why not put REFERRED TO on their.   I would argue that there is still hundreds of "referrals" that their assistants go through regularly.  And, I know some who just throw mailed headshots away.  They don't even look at them because they don't have enough time in the day.   And, yet again, everyone thinks that actors are made of money.  I know it's only a few bucks to mail your headshots, but that's more money that an actor has to spend.
The other option is to do personal drop-offs to the CDs office.  Yes, this is definitely a much better idea.  Most offices have bins outside their offices for people to leave their headshots.  I'm not sure who goes through them, but I would assume that normally it's the assistant (comment below if you know otherwise).  But, again, I'm stuck with the same problem of being shuffled into the mix with who knows how many people that the CD may or may not have met in person.  I would also assume that these headshots get added to the mailed in headshots (comment below if you know otherwise).  And, again, like above, more money.
Statistically, if a CD office (normally a different CD per workshop) goes to 3 workshops a week, that's approximately 90 headshots that they've collected.  That is anywhere from just over half to a tenth, a TENTH, of what they would see in ONE DAY, let alone in one week.  My odds for getting called in just skyrocketed because I went to a workshop and the CD took my headshot.  And, the CD, not the assistant, has seen my headshot.  I have also seen / heard that most CD offices have a special drawer / dresser / locker / whatever that they keep headshots of people they've seen in workshops for easy access.  It's normally their 2nd, maybe 3rd, point of reference when looking for actors.
In my humble opinion, there is not really a great reason to go to casting workshops any more now that you have to pay, unless you've already been in front of that CD.  We paid so that we would be remembered.  They won't remember us in a week if they don't have our headshot, or if our headshot is stuffed somewhere else.  There are places that offer Q & A's from CDs, and I would assume that you can actually leave your stuff with them then.  If you feel like CD workshops are still worth your time and money, definitely drop off your headshots in person, do not mail them.