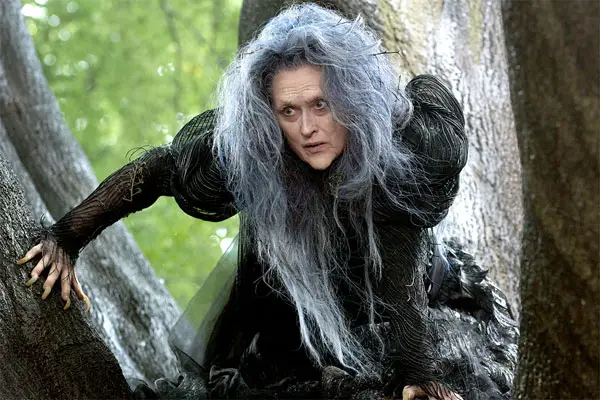 Musical theater lover Beth Kelly loves her some Meryl Streep. Check out her article below!
Written by Beth Kelly

When listing the iconic actors of our time, it's impossible not to include Meryl Streep. With her impressive and lengthy experience in Hollywood, an unprecedented number of awards and accolades, and signature acting style, the 65-year-old who originally hails from Summit, New Jersey, has made a distinct and lasting impression on the acting world since her professional stage debut in 1971's The Playboy of Seville. Most recently, Streep stars as a malevolent witch in the film adaption of Stephen Sondheim's long running play Into the Woods. What mystifies and astounds audiences with Streep isn't just her natural talent, but her ability to adapt to any role and bring the character to vibrant life while radiating her own unforgettable, signature charm and style.
A graduate of the Yale School of Drama, Streep performed in various theater productions in her early career and garnered much attention and praise for her talent. Some of her earliest work was in such plays as Joseph Papp's New York Shakespeare Festival productions of Henry V and The Taming of the Shrew. She received a Tony award for Best Actress in a Play after her performance in 1976 for Arthur Miller's Broadway show A Memory of Two Mondays.
She began to audition for film role, and made her first appearance on the big screen in 1977, during which she played a small but critical role in the film Julia opposite heavy hitters Jane Fonda and Vanessa Redgrave. Her first leading role came in the television miniseries Holocaust, where she played a German woman married to a Jewish artist in Nazi-era Germany. With over 109 million viewers, her performance garnered Streep enough attention to be recognizable, and she soon began to take on supporting roles in popular films. Many of her films in the 80's including Silkwood, Out of Africa, Sophie's Choice, and Ironweed were heavy hitting, Oscar-nominated works that remain popular thanks to their easy availability on demand through services like Amazon Prime and many local channels from Direct TV. In the 80's she progressed to leads, and even early on she was complemented by New York Magazine for the fact that she was a "chameleon", able to play a variety of different roles in contrast to the majority of actress' who possessed a singular identity in all their performances.
Over the next three decades, Streep earned the admiration of both fans and critics alike. With an impressive streak of eighteen Academy Award nominations and three wins as well as a record setting twenty nine Golden Globe nominations along with eight wins, she has become a symbol of acting worldwide, and served as a role model and inspiration for many. The New York Times even made the bold claim that she was "the best screen actress in the world."
One thing that is most notable about Streep is the fact that despite her age, she isn't regarded as an "old" actress- merely revered continuously for her talent. Many other actors unfortunately fall siege to the compartmentalization of critics, who deem them as has-beens and generally only know them as a name that solicits smiles and attention, rather than present day, working masters of their craft. Not for Streep. Even starring as a haggard, evil witch in Into The Woods, a role that many older actresses would surely shy away from for fear of the embarrassment that could come with being so easily chosen for the role, excites and entices rather than dissuades her. In an interview, Streep describes her character as a witch who has been cursed and whose whole purpose is to reverse what has been done unto her, rather than the traditional witch who's hell-bent on ruining others simply for a sick pleasure. It's a stand out character and if anyone is capable of bringing her to life and making her story one worth remembering, it is surely Meryl Streep.

Beth Kelly is a Chicago-based blogger and musical theater lover. A lifelong Meryl Streep fan, she also holds a degree in Communications from DePaul University. In her free time she loves shooting film photography and playing with her two cats, Kaiju and Cheddar. Follow her on Twitter!