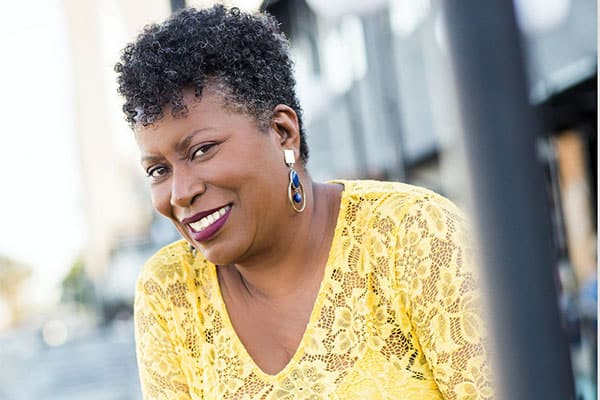 As actors, we know how to hone our craft, get an audition, prepare for it, do it, book it and show up for work happy to be doing what we love for however long that job lasts. We became experts at the grind and the process repeats itself over and over, sometimes for years.
There will eventually come a time when one of these jobs will require you to step out of your comfort zone and explore new territory. I'm talking about when you book the project that leads you to the red carpet. It could be your first series regular role or a really nice part in a studio movie. This adventure requires a set of skills that many of us are not familiar with (at least the first time around.) Let me share with you my journey to the red carpet for the premiere of the Child's Play, which came out in theaters on June 21, 2019.
Because of the size of my role and the integration of my character throughout the film, I knew I wanted to shine brighter than ever before. I also knew I couldn't do it alone. I needed guidance on promoting myself and what to expect as the big night approaches. After a bit of research, it seemed the first logical step would be to hire a publicist and that entailed setting up a photo shoot for publicity photos which are very different from the day to day headshots we are so accustomed to. Since PR photos require a full length head to toe look, in addition to hair and make up, it was suggested that I hire a stylist to help me pull it all together. And just like that, I'd added 4 new members to my team.
Once I got rolling with my publicist, I found myself very busy with online interviews written, audio and on camera in addition to making some public appearances which sometimes included a red carpet for that particular event. I was becoming more mindful of how I presented myself and how important it is to always be "camera ready".
As soon as I got my invitation for our Red Carpet Premiere, I realized I now had yet another team to assemble and that would be my Glam Squad. They are responsible for my "nails, hair, hips and heels" for my big Hollywood moment. This includes a stylist/designer, hair stylist, make up artist, a driver and of course my publicist to walk me down the red carpet to help navigate the media and take all the right photos. I know that night will be a blast although the planning has been a bit daunting trying to co-ordinate all the moving parts and remaining calm in the process. It's already been worth it and a reminder of what I have been working toward all these years.
No matter how close you are to that magic carpet ride, I encourage you to Be A Star Where You Are and if it's really what you want, never give up!!
Carlease Burke stars in Child's Play. You can find her on Twitter and IMDB.