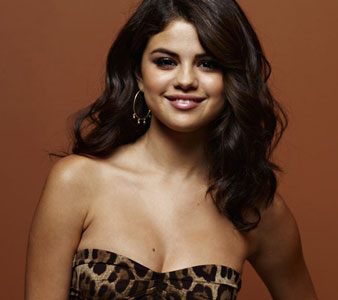 Selena Gomez is no longer the innocent Disney star from The Wizards of Waverly Place.  In her new film, Spring Breakers, Gomez is proving she's grown up quite a bit.
"When I auditioned for Harmony [Korine, writer/director], we talked about how he wanted to leave my lifestyle behind and have me go on this adventure with him," she said in an interview with Yahoo! News.  "I knew it was going to be crazy, but I was comfortable with it."
The process of making the film was a lot different from her micro-managed days as a Disney princess.  In the film, Gomez portrays an out-of-control college student on spring break that gets mixed up with some shady characters (like one named Alien, played by James Franco.)  Plus, she spends virtually the entire movie in a skimpy bikini.
"It was completely liberating," Gomez noted regarding the making of the film.  "[Up until this film], everything I've been a part of definitely has been a bit more processed, like how many pieces of jewelry I have on, what my hair looks like.  With Harmony, I never wore makeup and he never cared about my hair."
The entire shooting experience was very different from Gomez's other roles in movies like Ramona and Beezus and Monte Carlo.  "This was the first movie I shot by myself without my mom coming," the 20-year-old said.  "It was the first time I got to improvise as much as I have.  And to work with someone like James Franco, it was the first time I was around someone of that acting caliber.  Harmony believed in me and pushed me to be a better actor, so there's a special place in my heart for Harmony for sure."
Gomez is still cautious about her transition into a more adult actress because of the young ages of her fans. Although most of her followers won't be able to get into the rated-R movie, she's still aware that she's a role model for many.
"It's a very awkward transition to make," she said.  "I want to challenge myself and [my choices] may not be appropriate for a young audience.  I'm choosing movies that I feel are artistically fun and creative.  I hope people are appreciative of the work I do.  I feel like I'm doing the best I can and hopefully it works out."
Although Gomez is taking this step forward in her career, she's not just going to be focused on movie projects.  "I'm actually taking a complete turn now and going in to music," she said.  "My album comes out this summer and I'll be touring.  I always structure my music and tours in a way that is geared for my fans and supporters that have been there from the beginning.  My music is definitely the kind I would want them to hear."
Spring Breakers is currently playing in theaters everywhere.