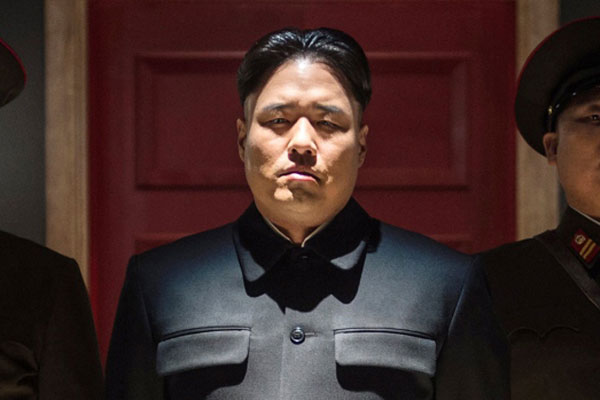 Though Randall Park has been an actor for over a decade and has appeared on popular shows like Veep and The Mindy Project and in movies like Sex Tape and Neighbors, he was hardly a household name… that is, until The Interview became the biggest film news story of 2014. Park finally broke his silence about the controversial film during the Television Critics Association presentation of his new TV series Fresh Off the Boat.
Park had no inkling that The Interview would make international headlines. "It was crazy to turn on the news and to see my face, yeah on CNN. And they'd be talking about Kim Jong Un, but they'd show my face. And I'm like, that's not Kim Jong Un. That's me."
Despite the threats against the film, Park wasn't concerned that he would be a target. He explains, "I was never worried for my safety or for getting hacked or any of that during that whole process."
In fact, the only thing Park disliked about the whole situation was having to maintain Kim's awful haircut during filming. He reveals, "I felt horrible about it, and I had to walk around like that for a few months, so I wore a beanie everywhere I went."
Unfortunately, with the massive coverage that The Interview received on the news everyone in the United States saw footage of Park's awful haircut.
via Reuters