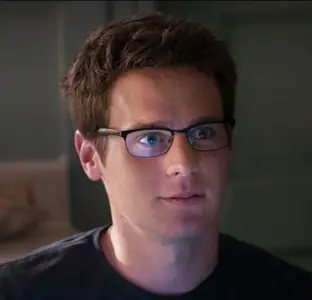 Jonathan Groff is one of those lucky Broadway actors who has moved very fluidly into the TV and film world. From Broadway shows like Spring Awakening to his latest series Looking, the 28-year-old actor spoke to IndieWire about his work on the new HBO show about a group of gay friends living in San Francisco.
Groff talked about the low-key way the series is shot and how it adds a very organic feel to the storyline.
"I've never worked this way before. Andrew [Haigh] has a very specific way of creating naturalism on set — he's not precious about the writing of scenes. If something doesn't feel right or doesn't seem like it's the right line, he's like 'Just cut it or change it or whatever,'" said the Broadway actor. "He's very laid-back, and so when he says 'we're gonna do a little improv'… The word 'improv' always makes me feel a little anxious, because I always feel like we'll have to pull props out of a bag and find 800 different ways to talk about a stick, the way you do in theater school. But his version of improv is however you make it feel real to you."
He continued, "So he would encourage to improv into the scene, maybe a little in the middle and cut that one line that didn't sound right and improv at the end, and it ends up becoming really in the moment. So the work, you can't really prepare for, which is really exciting and taught me a lot as an actor, because when you show up on set for Looking in the morning, hopefully you know your lines, but you never really know what's gonna happen."
The cast was lucky enough to shoot on-location which helped create a camaraderie amongst the cast with the freedom given to them by Haigh.
"We shot almost everything on location in San Francisco — we just had to roll with it, and that all completely started with Andrew and definitely challenged all of us on the show to push ourselves and trust each other and trust that we could be real and not have to push the acting, just talk to each other. Which can be really scary, because you want to feel like you can prepare and hold onto things. He forced us all to let it go, which was great," shared Groff.
Looking debuted on Jan. 19 on HBO.