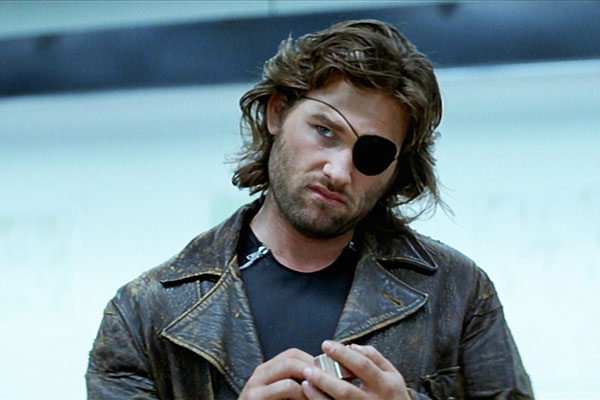 "The rumor is that I 'turned down Star Wars,' and I didn't turn down Star Wars. But that's the fun history of that" – Kurt Russell
When it came to movies that dropped around the holidays, The Hateful Eight was probably the last one on the list that made people feel all jolly and merry inside. A western set in a Wyoming winter penned by Quentin Tarantino, audiences knew it was going to be a gruesome one. While the blood and gore was artful thanks to The Walking Dead's Greg Nicotero, it didn't stand a chance when it came to topping the box office thanks to a little movie opening around the same time called Star Wars: The Force Awakens.
There were no hard feelings though between Hateful star Kurt Russell and the sci-fi saga though. He did have a history with the film that he opened up about to The Daily Beast. After setting things straight on the fact that he auditioned not only for Han Solo but Luke Skywalker he said, "That was back in the day when all the usual suspects in their twenties would roll in there, and it was early 1976 because at the same time was a television western called The Quest that they were offering me. I really loved the part. It came down to these things, and I was in there on Star Wars and remember asking George [Lucas] one day, 'Do you think you're going to use me or not?' And he said, 'I don't know which part I prefer you in. I don't know if I like you as Han and this guy as Skywalker, or this guy as Han and you as Skywalker. I don't know.' I said, 'I gotta make a decision on this Western and I gotta go to work,' and he said, 'I just can't give you an answer.' So I said, 'All right, I'm going to go take this western and there will be one less guy to think about.' I don't know if he would've hired me."
The 64-year-old actor then went on to say, "The rumor is that I 'turned down Star Wars,' and I didn't turn down Star Wars. But that's the fun history of that. You know, it was pretty fun because George taped it, and I had no idea what I was saying. I'm talking about a Millennium Falcon and however long it took to get from here to there and the Death Star. So we're just doing stuff having no idea what you're talking about and no idea what you're doing."
While he never made it to a galaxy far, far away – Kurt has had quite the career with his latest being The Hateful Eight, out now.