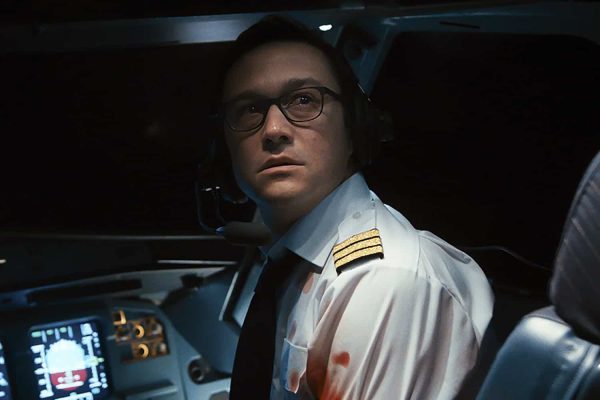 In 7500, Joseph Gordon-Levitt portrays an airline officer in the cockpit of an airplane as the plane is overtaken by terrorists. The film, the feature film debut of Academy Award-nominated director Patrick Vollrath, was recently released by Amazon Studios. Though Gordon-Levitt has appeared in many big-budget blockbusters like The Dark Knight Rises, Inception, and G.I. Joe: The Rise of Cobra, in an interview with Variety Gordon-Levitt describes 7500 as the "most challenging acting job" he's ever done based on Vollrath's directing style.
Though Gordon-Levitt has been a professional actor since before he was a teenager, he refers to his role in 7500 as the most challenging in his entire career. He explains, "I don't think it's an exaggeration to say that this movie was the most challenging acting job I've ever done. I know that's quite a statement. I've done a lot of acting jobs in my life, but it really was. I had actually taken a number of years off from acting because I had kids. I knew that when I came back that I wanted to find something that was a creative challenge and that would inspire me. And I did my very best to ignore the voices in my head, which were talking to me about career building and momentum and all that jazz. Instead I focused on why I love acting."
As to why this particular role was so challenging, Gordon-Levitt goes into detail about how he approached the project with the director, which involved elements of improvisation:
[Director Patrick Vollrath's] approach is all about immersion. He gears his shooting style to let the actor immerse themselves in the characters and in the story. Normally on a movie set we do our best to stay true to our character and true to our emotions, but there's so many technical elements. You have to hit your mark. You have to line up with the lights. You have to stay true to continuity. You have to do the same two pages, over and over again. Patrick's approach to filmmaking is all about stripping those technical elements away, so we're not hitting our marks. There are no marks. The whole set is lit. You can move anywhere at any time. The camera is hand held. There was a script, but we only used it as a springboard. Instead the camera would just roll for 20 minutes, 30 minutes, 40 minutes at a time. He would just let us be in that situation.

For me, who has always been fascinated with how much I can really feel like the character, this approach was a revelation.