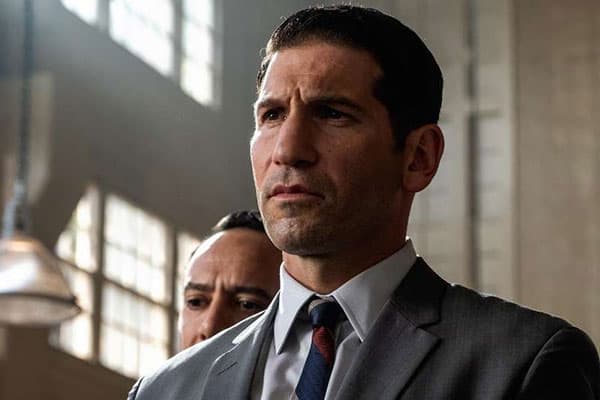 "To me, I like acting when it's really dangerous and when we don't know what is going to happen, and I don't like it when it's safe." – Jon Bernthal
Actor Jon Bernthal is best known for his recent turn as the title character in The Punisher, but he has also appeared in a number of critically-acclaimed films like The Wolf of Wall Street and Sicario. In addition, he has over fifteen years of experience acting on stages from Washington DC to Moscow. Recently Bernthal added another type of acting to his resume, portraying a solider in the video game Tom Clancy's Ghost Recon Breakpoint, which was primarily recorded with motion capture. Speaking with Hypebeast while promoting the game at New York Comic-Con, Bernthal talked about the difficulties of performing motion capture work for a video game but also highlighted what he most enjoys about it.
Reflecting on the experience, Bernthal talks about both the challenges of mo-cap acting for a video game, but also compares it to acting on stage in front of an audience:
"It's cool. I really didn't know what to expect at first but I was pleasantly surprised. You've got to get over the shock of everybody being in those crazy tights and weird outfits with dots all over their face. And you've got to act as weird as the person that you're looking at, but I kind of fell in love with the process after a while.

You're in a room with like 800 cameras so it's not your standard one camera on you, one camera one me, and we go. It's much more like live theater. You're in search of one perfect take because if there are any flaws, you got to start over. Sometimes it's like a 15-minute take and you could be at minute eight and somebody could stumble their blocking or mess up their lines and then the take is thrown out with that many cameras on you, and I like that. It means that the stakes are pretty high, pressure's high, and like live theater there's nowhere to hide."
Since Bernthal has experience acting in several different types of media, he offers his perspective on what feeds him the most about each type of performance:
To me, I like acting when it's really dangerous and when we don't know what is going to happen, and I don't like it when it's safe. So there's an element to theater where there's no place to hide. You can't just ask to go again. There's also really beautiful elements to film where you can create a new reality that can be really dangerous, and you can put everything and everybody on edge — I really dig that too.

Playing to a camera, knowing how to manipulate it as an actor is really important. It is both a cool and an interesting skill that at first I was very averse to, and was like, "I'm a theater actor. I don't care about that sh*t," but I came to really love it and realized there's so much to learn from it. If given the opportunity to do this again, I would attack it differently and from a wiser place.