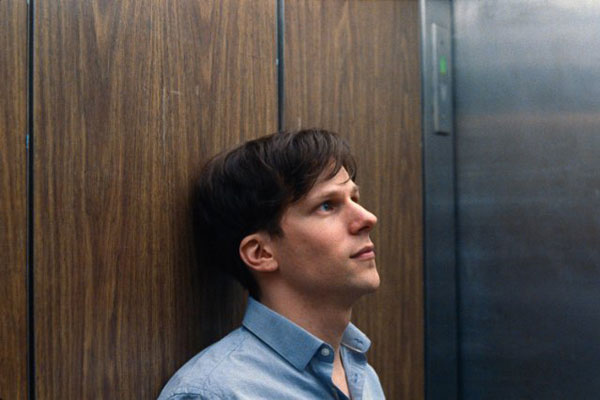 "In acting, you can't really act on your own. That's the wonderful thing about writing; you can do it anywhere." – Jesse Eisenberg



The Social Network star Jesse Eisenberg is not only a talented actor, now he's a published author. The Oscar-nominated actor has written a new collection of short stories, Bream Gives Me Hiccups, that he recently discussed at New Jersey City University.
Bream Gives Me Hiccups is a series of stories that center around adjusting to difficult changes in life. While some fans may be surprised to  find Eisenberg writing a book, he has been writing for years.
"I've always just written, usually as a way to express myself," said Eisenberg during the National Society of Leadership and Success lecture series."If I feel uncomfortable in a situation I can put it in a fiction story and somehow express myself and have a cathartic experience."
Eisenberg 's book has a mixture of witty self-effacing humor and drama that has earned him rave reviews.
"Eisenberg's brand of comedy is frequently compared to Woody Allen's and it's easy to see why—the stories are populated with neuroses, highly difficult people, anxious mothers and therapists: all seem to function in the same self-contained New York universe," said a Publishers Weekly review.
Eisenberg's writing has often been compared to Woody Allen's. He learned from the famous director while working on an upcoming movie with him.
"I'm doing a Woody Allen movie (an untitled project that also features Steve Carell and Kristen Stewart) right now, and he asks his actors to improvise, so I'm forced to write via the perspective of my character. It's a very linked process," he said.
He noted one key difference between acting and writing during the event: "In acting, you can't really act on your own. That's the wonderful thing about writing; you can do it anywhere."
via NJ.com
Written by Ella Vincent