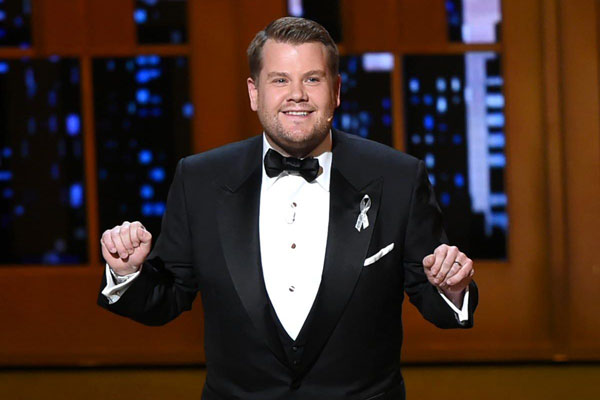 One of the reasons why James Corden has proven to be such a successful late night host is that he has a strong acting background — particularly in musical theater, which is one reason why he also knocked it out of the park as the host of the Tony Awards this year. But just because Corden is a gifted thespian, that doesn't mean the One Man, Two Guvnors Tony Award winner has nailed every audition. In fact, in a short interview with Extra he recalls the worst audition of his career.
He tells the interviewer, "I had a terrible audition once where I went in for a Dutch yogurt [commercial]. He was a Dutch director and he said, 'What I want you to do is… I would like for you to pretend that you are completely naked and I want you to sit down on a block of ice. but it cannot be comical.' You think back in retrospect, 'Why didn't I just leave?'… But for some reason you're like, 'Okay, well how do I do this?'"
Naturally, Corden left the strange audition without booking the part, adding, "Needless to say, I did not get the job."
While that commercial would've made a great YouTube clip to look back on, it's fair to say that Corden has done well for himself even though he didn't get the part.