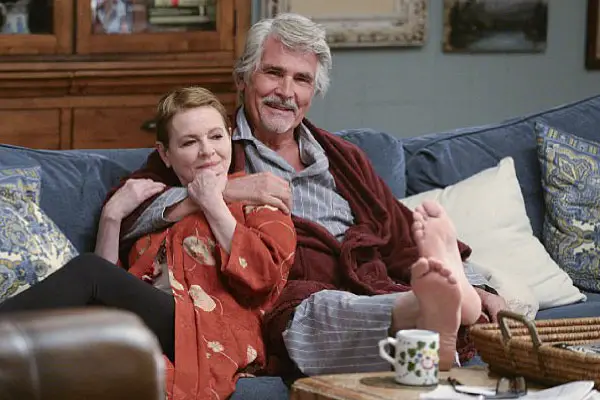 Over half a century ago James Brolin walked into his first role. It wasn't anything newsworthy, but it was a shock to those who grew up with him. The current star of CBS' comedy Life in Pieces wasn't always ready for his closeup. He recently talked with CBS News about how he wound up on the other side of the camera.
"I was a person who was really unsuited to be an actor. I was just very very shy. In junior high school and high school I couldn't get up in front of anybody to do any kind of speech, to do a book report — even if it was written. I would be shaking and sit down." Then one day all that changed when he stepped onto his first set.
"I got an invitation to cruise through a film lot when I was around 15. And I was a big film fan… I didn't realize it was like a construction zone. My dad became a contractor by then. And I go, 'This is just like construction. I could do that!' And I bought my first movie camera when I was 15 and decided I wanted to be on the back side of the camera and make films. Over the next few years, people pushed me onto the front side. And I'm going, 'No, no, no!' But at 19, I was signed to Fox Studios under a multiple year contract."
Brolin seemed confident behind a camera, but he wasn't too sure how he was when it came to acting in front of it. With that he did everything he could when he started to ensure he only got better, "I would go to five different workshops a week, spending every nickel I had, trying to be just decent at this side of the camera," he said. "And over the years, you find out that you weren't dead every time you survive a role or a situation. I've been embarrassed so many times. And on the other hand, that's just embarrassment, I found out."
James Brolin stars in CBS' Life in Pieces Thursday nights at 8:30pm.