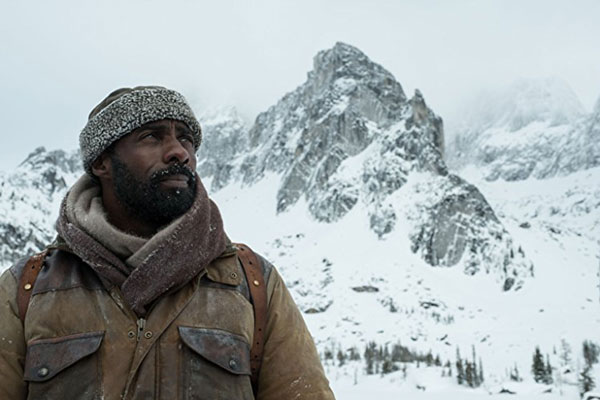 Idris Elba speaking lines written by Aaron Sorkin — seems like a perfect match, right? While the pairing happens in The Mountain Between Us, which happens to also be Sorkin's directorial debut, Elba makes two surprising admissions to the Los Angeles Times about his lack of readiness for the role and his belief that he wouldn't be on Sorkin's radar.
Believe or not, Elba claims that he "winged" it since he had been just coming off a year where he trained to become a professional kickboxer. Elba explains, "I winged that performance, if I'm honest. Right after I won my professional fight — thank … God — I went to Toronto to work on it. I only had 12 days before I had to go to The Mountain Between Us. When you're fight-training your brain is completely mush because you're tired all the time, so I was literally going, 'This is going to be the end of my career.'"
Elba says he didn't even think that Sorkin would have thought of him for the role. He says, "Aaron asked me to do this film and I was like 'yes,' but I didn't think I was on his radar. Honestly. Of all the actors he could go to for that role?" Yet Elba believes that he figured out how to get to the heart of Sorkin's characters. He continues, "It's fast-talking, but the thing with Aaron is that you have to believe what you're saying. You have to be there. It's fast-paced and lots of words and lots of stuff and lots of punctuation, which he is paying attention to, but you do have to live it. I hope I did a good job.