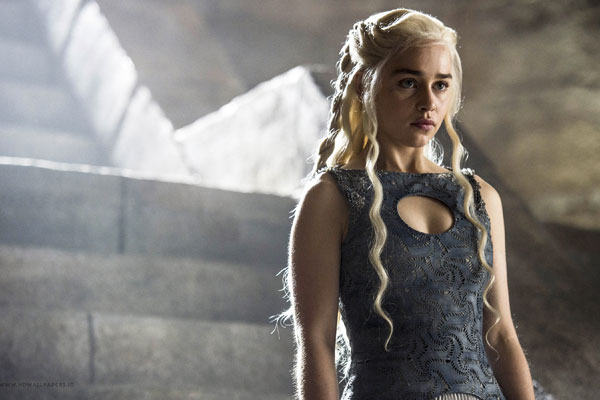 Many would be surprised that Game of Thrones star Emilia Clarke would at any point be accused of not having a good enough "look." Yet the actress reveals to Harper's Bazaar that while she was beginning her career as an actress, she was routinely passed over for lead roles. However, she explains why she believes it made her a better actress.
While acting in high school and later the Drama Centre London, she was routinely cast in supporting and character roles instead of lead roles. She recalls, "It got me angry. Well, no, not angry. 'Angry' is the wrong word. But it pushed me into another casting type; forced me to be an actor. Instead of playing Juliet and doing the light, airy stuff, I would be the granny who cracks wise, or a down-and-out hooker who has seen better days."
Within a few years, Clarke was able to get those roles that she once coveted. As it turns out, playing a "granny who cracks wise" and a "down-and-out hooker" allowed her to get deeper into complex characers.