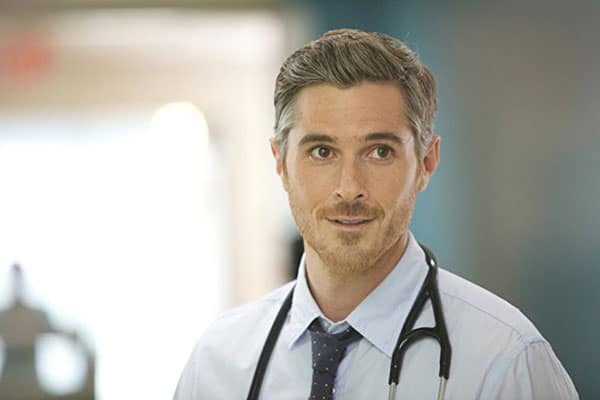 You get the call about the pilot you shot a few months back.
The Good News: The pilot has gotten a season order.
The Bad News: Your role is being recast.
Great news for all those wonderful people you collaborated with, but you're out of luck. At best, if you're lucky, you might appear in a few clips in a bonus feature on a future DVD release.
Actor Dave Annable got that call — while he was in "The Happiest Place on Earth," Disneyland, no less. He shot the pilot of The Code, a military courtroom drama, but was told his leading role would be recast (Mira Sorvino, who also appeared in the pilot, will also be recast). News of Annable's recasting was in new announcements that the series had been picked up, making it a very, very public firing.
Instead of going into hiding, Annable used the unfortunate turn of events to spread some wisdom on his Instagram account. The post wished success for the show ("I f*****g LOVED the people I worked with and for and wish them NOTHING but success and love on the this great show")
Annable revealed that many friends and family reached out to angrily put down the decision, but Annable reflected and wrote, " I understand this way of thinking but let me pose a question. How does it serve me to be angry? It would not and does not CHANGE the situation. Me being angry at someone or something would not ultimately make me feel any better. It actually would make me feel much worse. If I chose to be angry that emotion spills over into my relationship with myself, my family and my friends. If I choose anger then I'm taking on the perspective of a victim. I'm not a victim. This is a circumstance. It is my choice and my choice only on how I choose to deal with it."
He also pointed out that all performers must be prepared for facing failure, adding, "Right now I want to run. I want to hide. I want to quit. The TOUGHER thing to do is face it. To embrace it. Learning to deal with failure is one of the most important lessons you'll deal with in your life. Guess what? Failure is mandatory. It's growth. It'll never stop. It's where all the good s**t happens that makes you a better person when you are open to seeing the right perspective."