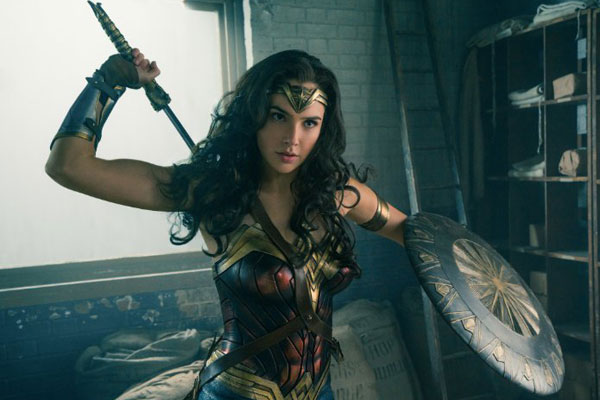 Gal Gadot made her Wonder Woman debut in Batman v Superman: Dawn of Justice. Her fierce take on the Amazonian Princess immediately earned her a whole legion of fans, and her standalone Wonder Woman movie is one of the most hotly anticipated releases of 2017. There's a lot of pressure for Gadot to succeed in the role and the movie; the DC Extended Universe is struggling to keep pace with the Marvel Cinematic Universe, and its movies thus far haven't exactly come in for much critical acclaim.
However, Gadot's Wonder Woman has made a big impression, based on what little we've seen of her. Going forward, it is vital that Gadot shows the strength, independence and power that Wonder Woman possesses, since her role in a female-led superhero movie is exactly what young women across the globe need.
Gadot herself certainly recognizes the importance of strong female role models. In an interview with Vanity Fair, Gadot revealed that when she first attended a screen test for Batman v Superman director, Zach Snyder, she didn't know she was being seen for the part of Wonder Woman. She was impatient, since there were others to get through before her, so she decided to channel Beyonce:
"When I auditioned for Batman v Superman, I didn't know it was for Wonder Woman. Zack Snyder, asked me to do a camera test. That was torture. They were looking at six or seven girls, and we were all in separate trailers and were told to stay inside until they called us."

"Waiting is my enemy no. one, and I was losing my mind. I decided to put on Beyoncé. Who runs the world? Girls! I just started to dance, and I let my anxiety go. Thank you, Beyoncé!"
The Queen Bey clearly proved to be an inspiration, because Gadot won the role, beating out competition from the likes of Eloudie Young, Jaimie Alexander, and Olga Kurylenko. All of those women have since gone on to land strong, powerful female roles, though; Young now plays Elektra in the Netflix/ Marvel shows Daredevil and the forthcoming Defenders series. Alexander plays Lady Siff in the Thor movies, while Kurylenko has appeared in Quantum of Solace. It seems as though giels really do run the world.
Wonder Woman hits theaters on June 2nd, and serves as an origins story for Diana Prince. Set during WWII, Wonder Woman also stars Chris Pine, Robin Wright, David Thewlis, and Ewen Bremner.