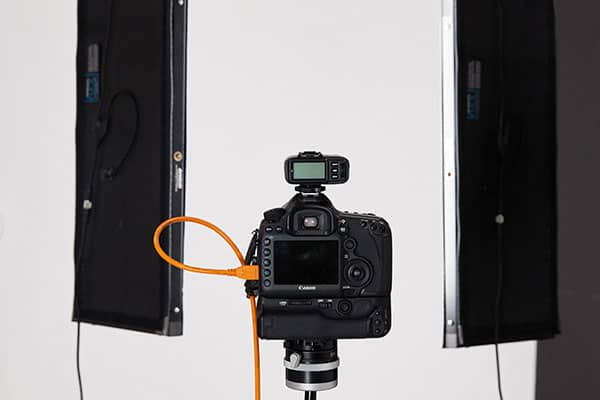 As an actor, your headshot is your logo. It is one of the most important investments one can make to take their acting career to the next level. This one photo could be the difference between getting the call to come in for an audition or not. This 8×10 print will hopefully speak to the casting director enough and get you in the door for the big role you are looking for. If you want to be a professional actor this photo can make or break you.
You may be wondering, what makes a great headshot? Here's a quick rundown of the most important features that make up a great headshot.
Crop, Lighting, and Background
Ideally your headshot will be shot from the chest up so that the photo is close enough to your face but also far enough away so people can make out the top you are wearing. Try not to include anything distracting in your headshot as the focus should be on you! That means no hands should be present in the shot, no busy clothing patterns, and no busy backgrounds. All of these things will take the attention away from what matters most, YOU! Also, generally, a nice soft even light will work great for your headshots.
Make sure it looks like you!
This is incredibly important as many people submit headshots for jobs that were taken many years prior or a headshot with heavy retouching that leaves their face looking too smooth. Nothing will upset a casting director more than bringing in an actor for an audition only to find out they look nothing like the person they saw in the headshot. Your headshot is not so much about getting a nice looking shot of yourself but is more about having an accurate photo that shows your personality and what you typically look like. This way casting directors, directors, and agents can see who you really are so they can place you in the right roles. If you have a facial feature that is very unique, don't try to hide it! Anything that is uniquely you, is best to show. Many people will be attracted to that feature and may want to bring you in strictly because of that characteristic.
It needs to show your personality!
Like I briefly touched on before, your headshot should show a bit of your personality. The best headshots are the ones that show the true you. No forced smiles are allowed in your headshot under any circumstances. Nothing should seem too stiff in the photo and everything should come naturally. Laughing during your headshot session can ease any tension you have and show a genuine smile in the process.
Those are some things to think about before getting your headshot done. Your headshot is your most important marketing tool as an actor, so take it seriously. Don't cut corners for this and it will pay off in the long run.
Matthew Hamilton is a portrait photographer who specializes in headshots for actors and business professionals.