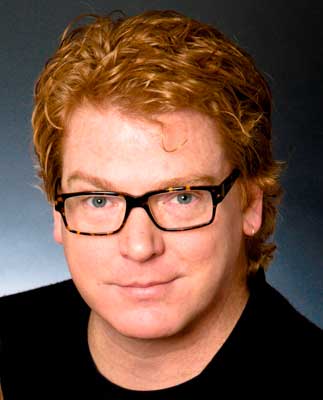 Written by Sean Pratt
What It is and Why It's Important
Your understanding of, and control over, the three elements that make you unique, are essential for marketing yourself in the Biz.
The people who do the auditioning and hiring in our business evaluate and make casting call decisions based on their observations of what I call, your "essence" and how they think it would fit with a particular role they are casting. Therefore, it's not only critical that you understand what your "essence" is, but learn how to manage each of the three elements in order to showcase them and control the "message" they send out. The agent's or casting director's reaction to your "essence" will have a direct impact on how they perceive your type and which roles you're submitted and called in for.
1, 2, 3
There are three elements that make up your "essence" – your personality, your physical appearance and your vibe. While the first two components are pretty self-explanatory, the term "vibe" needs a little clarification. Think of the energy that you bring into a room, the unspoken attitude you send out to everyone; THAT is your vibe. In acting terms, you would call it your subtext, so think of it as your real-life subtext. There are times we knowingly put out a certain vibe, (when you're in the elevator with strangers, visiting your mother, dealing with the lady at the DMV) and one of the most important challenges you'll have is figuring out what kind of vibe you are sending out at any given moment and learning how to use it to your advantage.
Obviously understanding your "essence" is not something you're going to master in a week or two. But through a careful examination of who you are and what you are, as well as the vibe you send out to people, a powerful tool will become available to you. This self-awareness allows you to harness the various qualities you possess and use them for your benefit in any situation; the audition, the interview, etc. That said, as an exercise, take a few minutes and see if you can come up with words or descriptive phrases which capture your "essence." Take a piece of paper and write down 5 to 10 things that describe your personality, your physical appearance and your vibe.
Hard Core Truth
If you want to go a step further, ask ten to twenty people who know you in different contexts (Family, work, friends, etc.) the following three questions:
1) How would you describe my physical appearance?
2) How would you describe my personality?
3) What kind of "vibe" do I give out on any given day?
Hopefully you'll get some honest and insightful answers to these questions. The idea is to take their feedback and use it to become more aware of your "essence." Finally, I would recommend reading The Personality Code by Travis Bradberry https://www.seanprattpresents.com/?page_id=63. It's an excellent guide to typing your personality and is full of valuable insights.
Be a Chameleon
The most interesting thing about these three elements is once you are aware of them you can, to varying degrees, alter them to suit your career aims. Lose weight, color your hair, master your nervousness at auditions, harness the power of your personal charm…all of these things and more can be manipulated toward the positive goals you're pursuing.
But be aware that there are limitations as well. If you're short, stocky and graced with strong features, there's probably no way for you to become the willowy, sexy leading lady. Likewise, the sum total of your "essence" simple will not fit with certain characters no matter what you do. Every time I've auditioned for the play Macbeth, I've read for the roles of Malcolm or Macduff; though I'd like to have a shot at playing the villain, my "essence" is that of the "Hero" or "Good Guy."
The beginning of wisdom is to call things by their right names.
-Chinese Proverb
Sean Pratt, (AEA / SAG / AFTRA), has been a working actor for over 20 years. Sean was a member of the resident acting company at The Pearl Theatre, an Off-Broadway classical repertory theatre and has also performed at numerous regional theatres around the country.  Major films include – Gods and Generals, Tuck Everlasting and Iron Jawed Angels. Television work includes – The host of HGTV's, Old Homes Restored, and supporting roles on Homicide, The District and America's Most Wanted.  Audiobooks – He's narrated for 15 years and has recorded nearly 550 books in just about every genre.  He also teaches classes on and writes articles about the business of the Biz.
http://www.seanprattpresents.com
http://www.facebook.com/pages/Sean-Pratt-Presents/56889139579