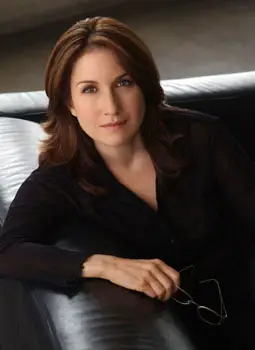 "Acting with Impact" is a new book from Kimberly Jentzen that's coming out in the next couple of weeks. When I got the opportunity to show you guys the first chapter, I read it and though you might enjoy it. Check it out!  ~ Lance
Excerpt from the new book, Acting with Impact by Kimberly Jentzen © copyright 2011
Chapter one: Love
Love is a motivator. It's what great acting is made of
What is love? First comes attraction and fascination, then obstacles—and if you can work through them, then with acceptance and compassion comes love. Its presence is evident. When you love there is a shift of perception and a commitment to stay through the good times and the tough times. If life presents hardships, or the character is difficult for you to "get," the love will pull you through.
What is a love affair? When you are in love with another, you desire to be with them. And the one you love becomes even more beautiful, more empowered, and your heart is more accessible. When you love, you become more attractive. You glow, feeling the fullness of being desired, inspired, thirsty, and open. This is a ripe emotional and mental alignment for an actor to come from.
When you are in love with the art, all those things happen. When you love your work, you are enthusiastic and more importantly, open. You're lit up from within, and this light supports you in nurturing acting opportunities and the development of your artistry. Know that love isn't always safe; it's growth promoting. It changes us, shapes us and makes us more human because we invest ourselves and are willing to take the risks that love requires.
Regardless of training, skill or education, when an actor uses love, they influence the audience. By playing the love, the actor takes a stand and commits to the depth. In fact, all great performances usually have that underlying theme; the actor finds the love and plays it with all their heart.

What does Playing the Love mean?
To play the love in life, you must ignite the love within yourself that is passionate about what you do.
To play the love in acting, you must access that very passion of living in another's hopes, dreams and fears, in character.
Acting is living in another's pain and revealing it as your own.
It's also living into their pleasures and joys. But it is the identification of the pain that inspires the drive within each character to go after life. Pain is the agitator that pushes us forward to change.
When you love acting, you love characters. When you begin to dig, to really uncover, understand, digest and own the character's thoughts, feelings, actions and behavior—you are living in that passion. It begins with a relentless drive that will continuously challenge and yes, many times, trouble you. An actor doesn't settle for a superficial, surface understanding.
The actor generates a character that breathes life.
***
Kimberly Jentzen has been coaching actors to book memorable roles for over 20 years in Los Angeles.  Her newly released book, Acting with Impact: Power Tools to Ignite the Actor's Performance is a must read for every actor.
Jentzen recently completed directing her film REIGN, with Academy Award® nominated Cinematographer, Jack N. Green (UNFORGIVEN, BRIDGES OF MADISON COUNTY, GIRL INTERRUPTED) and Academy Award® winning Sound Designer, David MacMillan (TWILIGHT, KNOCKED UP, SPEED).  She garnered a Finalist Award from The New York Festivals and Honorable Mention from the Film Council of Greater Columbus for OF EARTH & SKY, which she co-wrote, directed and produced and a Finalist Screenwriting Award from Outfest Los Angeles for her Civil War screenplay, THE GEORGIA BOY.
On stage, Jentzen directed INTERNMENT, in the spring of 2011, a "tour de force comedy" starring Joe Mahon at the Elephant Theater.  Other theater directing credits include: BRUNCH WITH GOD at the Powerhouse Theatre; Women in Film's POST OSCAR SHOWCASE at the Pacific Design Center; and the hilarious comedy, PERSONAL SPACE INVADERS, a 2006 Finalist in the One Act Play Festival at the Secret Rose Theatre. Jentzen has also developed and coached critically acclaimed one-person shows; the highlight of which was working with Yolanda King in ACHIEVING THE DREAM; an homage to her father, Dr. Martin Luther King.
Jentzen is a sought-after acting teacher and member of Screen Actor's Guild Conservatory Committee, where she conceived and produced the special event FOR THE LOVE OF THE ART, and is an active member of Alliance of Women Directors. She is also the winner of Back Stage West's Readers Choice Awards "Favorite Acting Coach" (2008-2010), "Favorite Acting Coach/Teacher" (2007),  "Best of Acting Coaches" (2006), and currently teaches ongoing acting classes at her studio in Los Angeles, California. Visit: www.KimberlyJentzen.com or www.actingwithimpact.com.