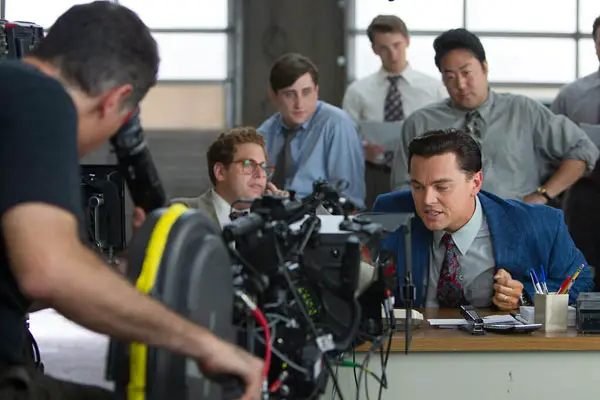 Every year thousands of young drama students graduate from their college/university or conservatory programs only to face the biggest hurdle of their lives- how to get started in their professional acting career?
Full of enthusiasm and well trained artistically they need help with practical questions:
Where to go? NY or LA? Stay in their home market?
Which media to pursue: Theater, TV or Film?
How to get an agent? And when?
What marketing tools do you need? Where do you get them?
What other classes or training do you need?
What jobs can you get NOW?
Everyone tells you it's going to be difficult but you don't realize how difficult or how long it may take to get work. Often adjusting to a new location and finding an apartment and a "bread and butter job" can be as much of a challenge as finding an acting job.
Here are 6 guidelines that will help take the mystery out of launching your career:
CHOOSE YOUR STRONGEST TALENT. Match that to the market that would provide the best opportunity.
Here are some options:
Are you a singer? Dancer? Actor? If you are a triple threat and love doing musicals then head for the Broadway musical theater market-NYC. You might book a tour of a hit musical providing you with some steady employment and credits.
If you love performing on stage and want to develop your resume doing classics, aim for the Resident/Repertory Theater market. There are good companies all over the US: Minneapolis, Milwaukee, and Atlanta. Check out L.O.R.T. (League of Resident Theaters) and submit your resume/headshot directly to the member theaters. These are great places to get cast in major productions playing the roles that aren't always available in LA or NY. You can also meet new, young directors who might be directing on Broadway in a few years. Mostly, you can build credits- the first thing that all agents look for, credits!
If you want to appear in new plays off and off-off Broadway, head for New York City. The cost of Broadway productions requires a "star" or celebrity in order to recoup the expense so beginners rarely get considered for the major roles in either Broadway or off-Broadway productions (musicals are the exception).
If you love film and TV, head to Los Angeles. It's the biggest market for both. NY may have 40+ series (and new studios being built currently) but LA has over 160+ series and dozens of features casting monthly so there's more opportunity. Daytime series in LA cast a lot of "youth" characters and there are dozens of teen series in Prime time, all casting new, young faces.
If you live in or want to move to a smaller market. Atlanta, Chicago or Denver, all have TV and Film production but there may not be enough work to support yourself full time. Starring roles are often cast in NY or LA with "local hires" for the supporting roles.
INVEST in yourself! Get the best photos, resume, demo reel and website. Get advice on your type and castability before shooting. Know the roles you can play and show that in your photos. If you don't have any viable tape/film on yourself, pay for a company to produce a great demo reel. Don't wait months for a student director to give you a clip that may not sell you. Get a professional designer to do your website because that's the first stop when a Casting Director is looking to see your work.
TAKE CLASSES first in the areas in which you haven't yet trained and are the most practical.
Cold Copy Audition technique is essential when auditioning for prime time roles.
Improvisation is very important if you audition for commercials, TV and film, all of which require spontaneity.
Voice and Speech Dialects. If you've only worked on acting technique or scene study, be open to animated features as well as foreign or character roles in period films and series. If you have a great range and ability in using your voice, you'll work more. If you have a regional accent (Midwestern, Southern, "urban"- Afro-American, Latino), you'll be more limited in your ability to be cast. Aim for the non-regional, Mid-Atlantic speech that is taught at all the major University Drama programs and "league" schools.
SEEK A MENTOR TO GUIDE YOU. This could be a Marketing Mentor, Career coach, a Casting Director or an acting teacher with knowledge of marketing. It can be very frustrating spending all your resources on classes or workshops that aren't really helping you get work or on marketing tools that don't represent you as well as they could. Get advice first.
MAKE A MARKETING PLAN. Research and create a list of all agents, casting directors, and current Prime Time, Daytime shows and Films in production. Do a Google search and set goals. Create a timeline, a date for finishing your marketing tools. Research the market in which you want to work, targeting agents and meeting casting directors for the shows you're right for. Try to put in a few hours a day/week on your marketing and build a large network of industry professionals who know and like you.
MEET THE INDUSTRY when you're ready. It's best to wait until your marketing tools are up-to-speed and then get a referral to an agent. If you've worked with a director or know a casting director, ask for their help. If you're working with a coach or mentor they can "open doors" and make that personal referral. (I do for all my Priority clients). Starting a career can be exciting but also overwhelming.Take it one step at time and always ask for advice. There are many industry professionals who will be there for you!
Take it one step at time and always ask for advice- there are many industry professionals who will be there for you!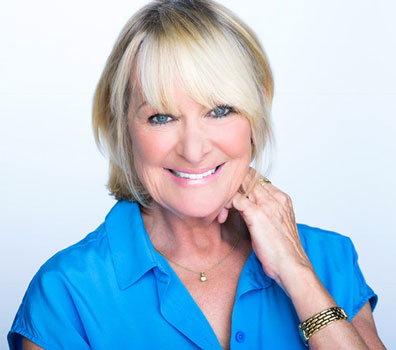 With coaching clients on both coasts and internationally working in all medias Gwyn is the premier role model and Marketing Coach with winning strategies and first-hand knowledge of the TV, Film and theater industries which she generously shares to help new actors succeed.

Gwyn offers actors a complimentary 15 minute career consult upon request: gwyngilliss.com/contact