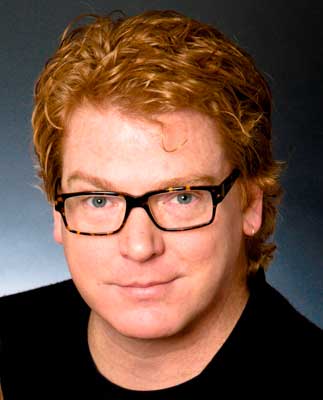 Written by Sean Pratt
Being taken seriously as an actor, as well as having a good audition, might just hinge on picking the right outfit.
It continues to astound casting directors, producers, agents and directors when an actor shows up for an audition dressed inappropriately. They often view this as so unprofessional that the actor is immediately disqualified from any serious consideration for the role. Of course, the term "dressed inappropriately" is pretty subjective, so let's try to define it.
My Bohemian Lifestyle
Many actors, especially it seems the younger ones, want to create the impression that they're living the life of the free-spirited artiste. One of the ways they show this is by wearing the uniform of the iconoclast to an audition, whatever that may be at the moment, regardless of what role they're reading for. But one of the differences between being an amateur and a professional is in your behavior or attitude towards the work. So what does it say about your professionalism when you show up to read for the role of a lawyer looking like you just rolled out of bed? Okay, perhaps that example is a little extreme but, if you've been auditioning for any length of time, you've seen this kind of faux pas.
When More is Actually Too Much
But what about the other end of the spectrum? Like the actor who shows up to read for the role of Puck in A Midsummer's Nights Dream wearing a leotard and little pointed ears. You can chalk this up to a combination of naiveté and the desire to make a bold impression at the audition. Just because you're auditioning for a part in a western movie does not mean you have to show up in a ten gallon hat and spurs, nor should you walk onstage to read for Hamlet dressed all in black and carrying a skull. You may laugh, but these anecdotes are true!
The Happy Medium
So what is considered to be appropriate wardrobe for an audition? The best rule of thumb is this: wear clothes that suggest how the character would be dressed in that scene or, if that would be too extreme given that this is an audition and not the actual performance, wear something that shows you off in the best light. So if you can't wear a toga to the audition, outfit yourself in something that shows off your body and is comfortable to wear…and leave the little pointed ears at home.
A Brief Word About Using Props at The Audition
That word is, don't! Reading for Hamlet…you don't need the skull. Auditioning for Gwendolyn or Cecily in The Importance of Being Earnest…leave the tea service at home. It's okay to rehearse your monologue or scene with that letter, cigarette, glass or cell phone, but it's not okay to bring them in the room with you.
There are few things that wear on a director's nerves more, after dressing inappropriately for the audition of course, than an actor who brings props into the room. Does the word "mime" sound familiar? Good. Then learn to mime your props for the audition. Break a leg…but don't wear the cast to the audition.
Sean Pratt, (AEA / SAG / AFTRA), has been a working actor for over 20 years. Sean was a member of the resident acting company at The Pearl Theatre, an Off-Broadway classical repertory theatre and has also performed at numerous regional theatres around the country.  Major films include – Gods and Generals, Tuck Everlasting and Iron Jawed Angels. Television work includes – The host of HGTV's, Old Homes Restored, and supporting roles on Homicide, The District and America's Most Wanted.  Audiobooks – He's narrated for 15 years and has recorded nearly 550 books in just about every genre.  He also teaches classes on and writes articles about the business of the Biz.