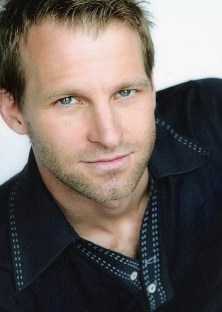 Written by Anthony Meindl

EVERYTHING you want is in the Unknown. In the wilderness. In the void.
Outside your comfort zone.
We're not taught the physics of creativity so we listen to the pseudo-self (our Ego) — which tells us that the unknown is a scary and unsafe place to be. And it tries to prevent us from going there.
But a deeper part of us craves the unknown, desires it. The adventurer, the seeker in you – knows that all expansion in life, all discoveries, all creative victories have only occurred by stepping into that which is unknown.
Look at your own life. Anything that you've accomplished that has been meaningful or significant or fulfilling has required that you first step into that which is unfamiliar.
You had to take the leap.
But because our minds tells us things like "You're going to get hurt."
"Don't be stupid." "You can never do that." "You're crazy!" "Who are you to try that?" – and on and on –  it feels almost counter-intuitive to step into the void.

But the unknown is really just a scary word for something that is actually the material we need in order to create. It's the creative matrix. It is infinite potential. It is the substance needed for your creative genius to take root and grow. The unknown plugs you into universal consciousness – a stream of information and ideas you cannot access without first taking the step into that which isn't familiar.
Stop running away from it. Turn back and step into it. Fully. Totally.
Committedly. You'll see that it supports your step. It's been beckoning you to take the leap into it all along.
And watch what happens in your life.
The novelist, Andre' Gide, said it best: "In order to discover new lands you must be willing to lose sight of the shore."
Anthony Meindl is an award-winning writer, producer, director and actor whose first feature screenplay, THE WONDER GIRLS, was the Grand Prize Winning Feature Screenplay in the Slamdance Film Festival Screenplay Competition in 2007. Prior to this accomplishment, Meindl was responsible for the production of an array of award-winning projects. His background in acting, training, and performance has afforded him the opportunity to create what has become a thriving artist community in Los Angeles.