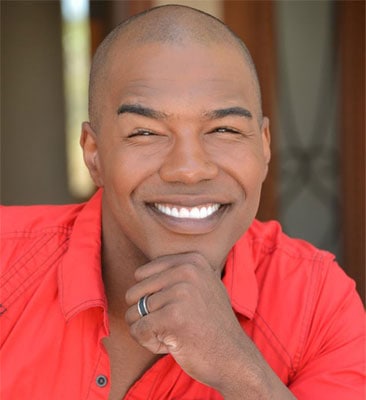 It's quite interesting to think that almost fifteen years ago, television was so limited as far as opportunities went for actors and actresses. That day, my dear performers is long gone! I was doing some research the other day and came across the fact that there are at least a few hundred tv shows and films shooting in 2019. Wow! WOW, WOW, WOW!!!
That is truly amazing for anyone involved in the entertainment industry. With that much going on, it's important for all actors and actresses to give them the very best opportunity to book and continue to book the roles they desire.
It's time to give yourself the very best shot at being the phenomenal performer you are destined to be. And you know what, that means more than just being a great actor or actress.
"Standing out during pilot season is more than being just a great actor or actress…."
So here are four powerful, dynamic ways that you can stand out and increase the likelihood that you will see yourself acting on film or TV. Let's get to it!
CREATE THE IMAGE OF THE CHARACTER YOU'RE AUDITIONING FOR. If there are 300 actors auditioning for the same role as you, you MUST do all that you possibly can to stand out. From an intuitive standpoint, I can guarantee you that 90% of performers will do that audition the exact same way. You can understand how tortuous this can be for the casting director, director or producers conducting the session.
So you've got to cover all of your basis in order to stand out. You have to create a definite image of the role you're looking to book.
If I'm casting a film, when you come in for a role, the first thing I'm looking at is, "Can I see this individual as this character before anything comes out of their mouths?"
By knowing that this is what I'm thinking, how are you going to meet that consciousness head on so I can say, THAT'S EXACTLY WHO I'M LOOKING FOR!!!
DRESS THE PART, THEN TAKE IT A STEP FURTHER. Every character has a costume. Every character that has been iconic, has a costume. The first thing that comes to mind is Eddie Murphy as Axel Foley from Beverly Hills Cop. When you think of that character, you think of the Detroit Lions Jacket, white t-shirt and blue jeans. Although not extremely eye catching, it paints a picture of what "Axel" might look like.
So let's take an example of how you can implement this into your audition. You're called in to audition as a detective. Most actors are going to come in a suit with a white or blue collared shirt and be a detective. But if we look further within the script and further into the consciousness of the character, we discover that he's a huge baseball fan and also enjoys vacationing in the Caribbean.
In knowing this, you could wear a baseball jersey and Bermuda shorts to the audition. In most cases, this information won't necessarily be given right away in the text. But if you dig deeper into the script, you'll often get creative hunches or insights that correlate to the personality of the character. Give it a shot and don't hold back!!
DISTINCT MANNERISMS ARE EVERYTHING. You remember in The Godfather when Marlin Brando had this distinct quality about the way he moved within his character? Come to find out later, he implemented the characteristics of a bulldog. Absolute genius!!
So how can we do this if the role of the character is not distinctly one animal or another.
Well, once again we have to dig deeper. When you break down the dialogue, what does your character's demeanor look like? What type of temperament do they have? Are they as firm as a silverback gorilla? Or is it more wise like a night owl?
These are subtle things that can make a monumental difference when a lot of people are auditioning for the same role. Get specific!
SMILE, SMILE, SMILE! Unless someone is extremely generous or enlightened, there will be a proverbial wall up when you meet them. A casting director is no different. Your job is to walk into the room with a smile on your face and to disarm this person with your warmth and confidence.
One thing I love to do before I even attend an audition is to find out who I'm reading for and send that person immeasurable love and light, so they can enjoy every moment of their job and do it to the very best of their ability.
Just by smiling in a genuinely, non creepy way, your body language says, I can be trusted…"You can hire me!"
DO NOT HOLD BACK! YOU'VE GOT NOTHING TO LOSE. This goes without saying, but whatever you need to do in order to go into the auditioning room fearless, DO IT! One of the worst things I ever encountered was leaving an auditioning wondering how I could have done it better. Forget that completely!
Be courageous, and let your talent shine through. As recording star Drake once said, be willing to ask for forgiveness, not permission. Learn to trust the creative urges that will push through your very being. When they show up, let them out and you will have no trouble following your instincts at any point and time.
All things aside, auditioning is about creating the very best package that is yourself. By following your instincts and being fearless in every way, you will undoubtedly succeed greatly!
Shaun Grant is a conscious performer who uses personal development and self awareness in his acting approach. He is also the creator of Becoming A Powerhouse in Auditioning and hosts his own podcast called The Actor's Area. Shaun has been acting, writing, and teaching for the past ten years. It is his prime objective to share the concept of vibrational acting and vibrational consciousness to performers around the world.