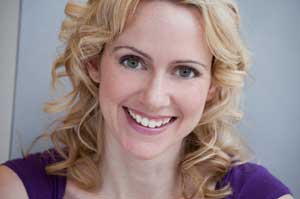 One of my students is an actor who recently moved to NYC from LA. She had a question about building up her theater resume in non-union theater as a SAG member – many actors have the common misconception that if you are a member of only one union, you can still do non-union work in other unions, as long as you are not a member of those unions.
This topic has created quite a bit of confusion, so I thought I would share our conversation.
As you know, I am already a member of SAG. Do you think it's smart for me to join AEA if I haven't had a lot of NY theatre experience yet? Once in AEA, one can't do non-union theatre right? Is there such a thing as non-union theatre in NY?
Outstanding question (and one that LOTS of actors have asked.) Since you are SAG you aren't supposed to do any kind of non-union work- no non-union theater and no non-union commercial/industrials. The Global One rule states that once you join one union, you no longer are allowed to work for a producer unless they are under a union contract. Most people assume that this rule only applies to the union that they joined, but it applies to all of the unions because they have a "sister union" solidarity agreement.As your coach, I would advise against doing non-union work and do everything you can to abode by the rules. But, of course, this is your career so you have to determine your best course. Now, they aren't necessarily policing this heavily. There are times the unions crack down on scabbers, and times they don't. If you get caught, you could be fined or you could lose your SAG membership. So, I recommend you think long and hard before doing anything that can jeopardize your good status with SAG.
That all being said, I do think it makes sense to build up your resume before joining AEA. The way you can do this while avoiding problems with SAG is to submit to AEA Showcase productions and AEA readings, which don't require you to join the union but are under union jurisdiction. There is plenty of that work available, and you will be building relationships with other union members, which will really help you put your name on the map.
UPDATE: I received a concerned comment from a reader– here is what transpired:
DC Says, via comment: "well this is a slippery slope… i suggest you don't join AEA until you have your theater chops. to say that because you're SAG that qualifies you to be a professional theater actor (that's what being in AEA means) is like saying you should also be in the pipe-fitters union. plus, if you were to rely on AEA showcase productions, which isn't a learning grounds for the ins & outs of stage, you'd be watching time fly by. showcase productions are very competitive and the overall volume of these type of productions is very low. SAG Global One – I think the writer has mislead you about what it means to be SAG. SAG Has nothing to do with theater. NOTHING. I read Global One every time I pull my card out of my wallet. Please see following link: non-union stage in NYC until you feel like you can compete and book stage jobs. Then join AEA. And if you want join local 918 Pipe-fitters union, or the sheet metals union…."
My response: Well said, DC. The two mediums (theater and film) are, indeed, different, and being a member of one union does no automatically guarantee that you are ready to be a part of the other union. I do want to mention, though, that my student has her degree in theater and has theater experience from Los Angeles. She was primarily concerned about having theater experience in New York.
I have to respectfully disagree with one point. Being a SAG member ABSOLUTELY bars you from doing non-union work elsewhere. You can call any of the unions and ask to speak to their membership departments. Where I may have misspoken is saying that the Global One Rule explicitly states this fact- you are correct that it does not. But there is a solidarity agreement between "sister unions" and it is based on the language of SAG's Global Rule One- that once you are a union member, you should not work for a producer who is not a signatory of the jurisdictional union.
This rule is true for any union that is part of the Associated Actors and Artistes of America Affiliation, which is an association of the AFL-CIO, and includes AEA, AFTRA, SAG, AGMA, AGVA, and GIAA.) I just downloaded SAG's Constitution and By-Laws and here is what it said about working on other non-union projects:
Article 9
"It shall be conduct unbecoming a member of the Guild to accept employment in the jurisdiction of any other branch of the Associated Actors and Artistes of America for an employer whose employees are represented by the other branch, unless the member seeking such employment first inquires of the other branch to ascertain whether the employer is a signatory to a collective bargaining agreement with the other branch. It shall be conduct unbecoming a member if the member accepts employment with an employer in the jurisdiction of another branch after having been advised by the other branch that:

(A.) The employer has refused to bargain in good faith a collective bargaining agreement with the other branch and the other branch has declared the employer unfair or has otherwise directed its members not to work for the employer; or

(B.) If the employees of the employer are engaged in a primary strike ratified or approved by the other branch.
What this means is that if Equity or AFTRA (or any of the other unions) are working to organize producers or specific projects, SAG members may not work for them. And because it is difficult to know, at any time, which groups are attempting to be organized, it is widely accepted that once you join a union, you should not do non-union work in any jurisdiction. It does appear, though, that you can investigate the theater company by calling Equity, who can tell you if the producer is being organized.
I have also found the information in a press release by AFTRA. It states:
"Specifically, Article XXXI of AFTRA's constitution requires that AFTRA members honor "do not work" orders applied by sister unions in their jurisdictions. For example, AFTRA is working closely with Actors' Equity on a joint outreach and education program to educate professional performers that members of one union cannot accept non-union work in the jurisdiction of a sister union (for example, non-union tours in AEA's jurisdiction or non-union commercials in AFTRA's jurisdiction.)"
To read the whole article, go to http://www.aftra.org/aftra/pres_page/07_09_11pres.html
Thanks again for your comment, and for reading!
Erin Cronican's career as a professional actor and career coach has spanned the last 25 years in New York City, Los Angeles and regionally. She is the founder of The Actors' Enterprise (TAE), a fun and inspiring one-on-one coaching service that provides incredibly affordable business training to actors who want to feel more fulfilled and in control of their careers. With an approach that is hands-on and customized for each person, TAE helps actors set goals, organize their business, and create a plan of action with easy tools that can take them to the next level, no matter where they are starting from. TAE's focus includes coaching on marketing/career development, business skills, and audition techniques that help actors work SMARTER, not HARDER.
Actors who are interested in coaching can receive a free 30 minute career consultation (by phone or in person.) Learn more at www.theactorsenterprise.org or www.erincronican.com.